Stormkeep awakes.
Created in 2017, the band is formed by Otheyn Vermithrax (drums/guitar/vocals/keyboards, Wayfarer, Blood Incantation, Lykotonon…), Lord Dahthar (keyboards), Apokteino (guitar) and Nebula Husk (bass, Wayfarer, Lykotonon). Galdrum, their first full-length, is released at the end of 2020 at Ván Records.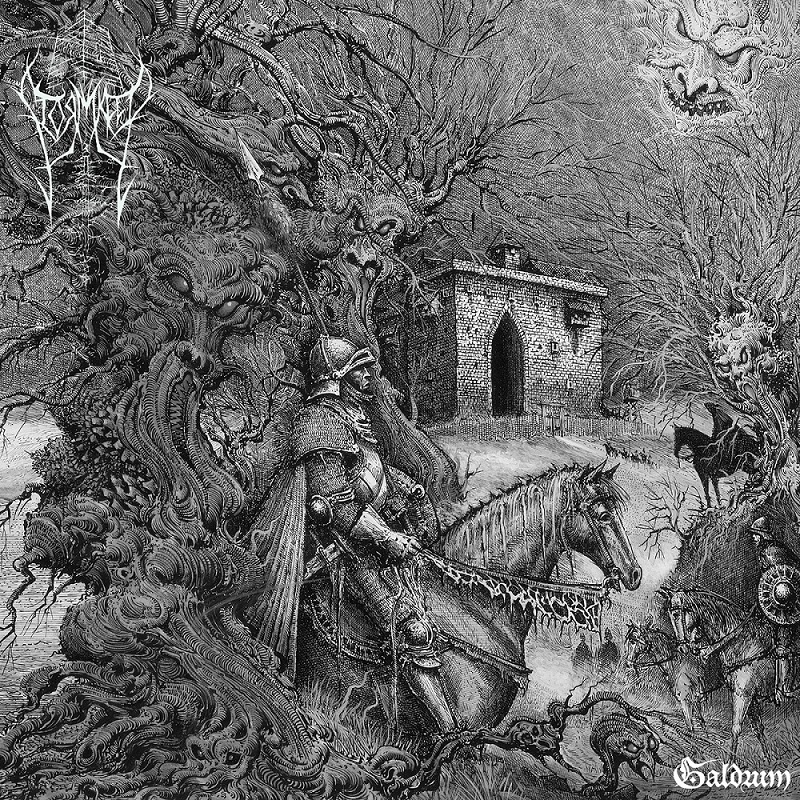 Melting a raw Black Metal with melodic influences to a majestic Dungeon Synth, the band easily succeed to create an unhealthy and epic ambience during half an hour of the music they offer. During those four tracks, the band's universe opens, surrounds us and makes us travel. If Glass Caverns of Dragon Kings immediately sinks us into this ice-cold atmosphere thanks to magnificent keyboards, Black Metal riffs come to darken the picture without delay. The rhythmic will slow down for an airy break, the the storm strikes again, combining fastness, sharp melodies and sound ambiences, just like Lightning Frost. The song is colder than the last one, but also more intense. The rhythm part only gets stronger with time, and the impressive blast strikes without mercy while riffs mesmerize us. Of Lore's introduction is soft and worrying at the same time, but it allows to create an ambience to offer a basis on which visceral riffs will hit. The song picks influences into DSBM and uses clean backing vocals to develop the band's universe. Epic tones are also part of the sound, as a real wall of sound falls upon the listener, progressively enhancing this impressive rhythmic. Lost in Mystic Woods and Cursed Hollows, the last song, reveals the band's ambient potential, thanks to soaring and hypnotic keyboards. No riffs, just keyboards.
For a first release, Stormkeep strikes hard. Galdrum is an excellent album, that allows to discover but also enjoy and get lost into the limbo of an ambient and mysterious universe.
90/100