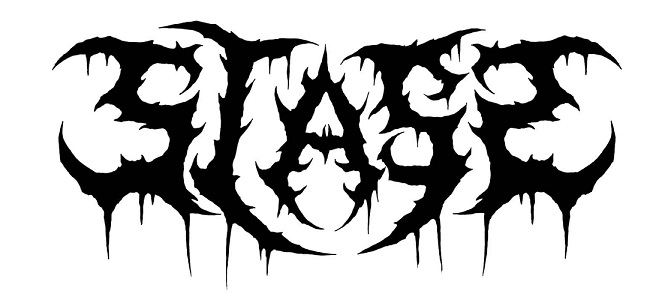 Stass strikes again.
The alliance of Felix Stass (vocals, Crematory) and Rogga Johansson (guitar, Paganizer, Revolting, Monstrous, Ribspreader, Megascavenger, Johansson & Speckmann…) offers us Songs Of Flesh and Decay, their second full-length! On their side, Kjetil Lynghaug (guitar, Paganizer…) and Erik Bevenrud (drums, Monstrous) complete the line-up.
Without surprise, the band plays a greasy and shrilling Swedish Old School Death Metal dyed with vicious Black Metal influences. The founders' rage is more than perceptible through those ten songs, completed by an outro. Dreams of the Rotten Flesh immediately throws us in the lion's den, between blast, ripping riffs and the frontman's recognizable vocal style, then Forest of Bony Fingers lacerates us thanks to this bloody rhythmic with piercing leads. The sound becomes darker and more haunting with Beneath a Darkened Moon, a massive but worrying song before the chorus, and the short but catchy I Work at Night is next with its ghostly leads, before we are crushed again with the heavy and purulent sonorities of Sounds of Terror.
Fear of the Living Dead offers an Old School sound sublimated by the mix, but also a rhythmic on which it is nearly impossible to shake our head while waiting this terrifying riff at the same time, then the unholy energy surfaces again with As the Seasons Bleach Your Bones. The song also takes Brutal Death elements coupled to those violent melodies, creating a catchy contrast with the greasy Skin That Peels Away. We can feel those oily riffs splash the band's instruments only by listening to the song, and we will probably have to be careful on the front row during shows. The Skeletons Are Ready comes back to slow and oppressive sonorities, contrasted by piercing leads, then Hatchet Lovers offers us a last fix of pure and explosive rage before The Revenge Of The Bog (Sounds of Terror II) closes this chapter with frightening sonorities.
Stass' universe sails between horror and greasy Swedish Death Metal, and the melting is extremely effective. Songs of Flesh and Decay melts the two founders' identity while adding this dose of strength needed to make this album one of this year's must hear.
90/100