Future is here thanks to Fractal Generator.
Created in 2008 in Canada, the band offers a demo the same year, then we have to wait until 2015 for the first full-length. Today, 040118180514 (bass/vocals, As Autumn Calls, Finnr's Cane, ex-Wolven Ancestry), 040114090512 (drums, Symbiotic Growth, ex-Wolven Ancestry) and 102119200914 (guitare/chant, Fleshcraft) offers us Macrocosmos, their second album.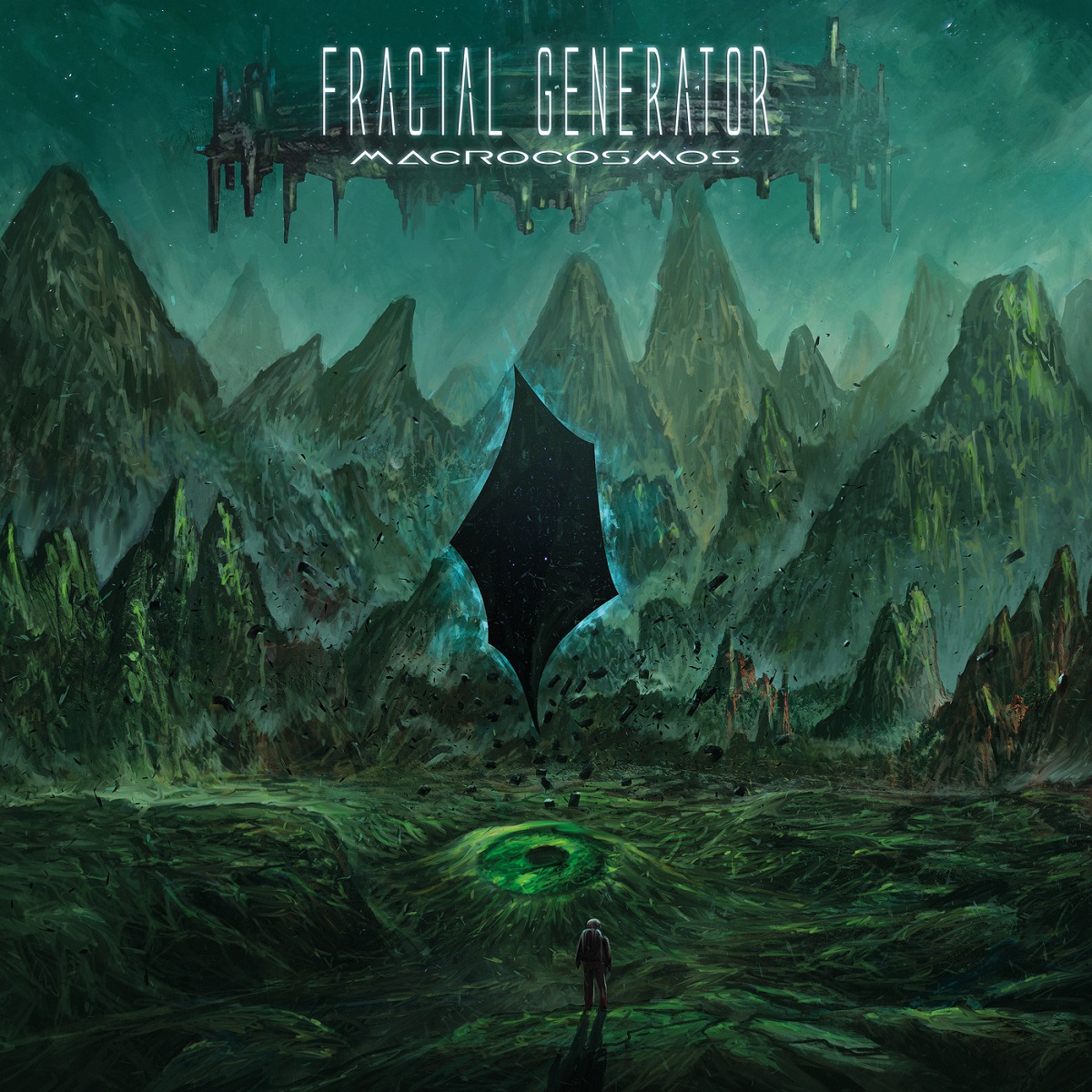 According to the band, the future is a harsh universe illustrated by Mark Erskine (Scordatura, Stass, Temple of Demigod, Ghoul Chapel…) where Death Metal and Grindcore meet, with a great dose of technicity and Black Metal hints. On nine tracks, the trio crushes us with a heavy basis with ambiences which seem to be out of a SF movie, topped by massive howlings. The rhythmic is greasy, fast-paced, but above all polished and perfectly mixed to highlight each instrument in due time. The contrast between the musicians' rage and the softness of epic spatial ambiences makes this experimental mixing an amazing outlet on which to headbang.
Once the surprise effect of the super powerful Macrocosmos is gone, we can easily appreciate the catchy groove on Aeon, the abyssal heaviness on Serpentine or the brutality enhanced with keyboards on Contagion. Cybernetic effects and worrying samples from Chaosphere carry us for sure into the band's universe as well as the dissonant darkness on Shadows of Infinity. Black Metal influences are more important, but the band doesn't forget its heavy and violent basis. Same feeling for the heady Pendulum and the soft Primordial, of which airy riffs are strengthened by a blast beat and double kick steamroller. Slower, Ethereal isn't less oppressive, because in addition to use the usual recipe, Chris Finlay (Beyond Within, Fleshcrawl) offers us piercing leads. This last composition spreads all the band's firepower.
Fractal Generator uses space's heaviness to crush us. Macrocosmos melts heavy, technical and aggressive influences, which makes a rich and brutal album, that cleverly plays on massive riffs.
90/100