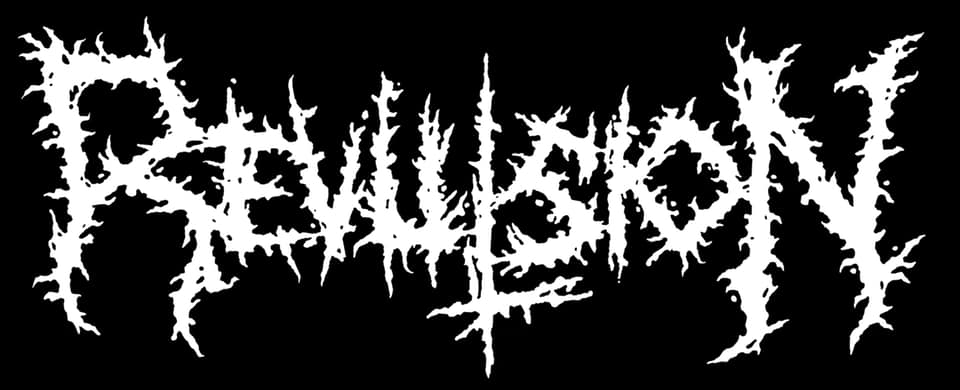 After fifteen years, Revulsion offers us a first album.
Simply entitled Revulsion, it is the fruit of the work made by Jari Toppinen (guitar), Jarkko Viitasalo (guitar), Atte Karppinen (drums, Melding Plague), Tuomas Alatalo (bass) and Aleksi Huhta (vocals) after an EP in 2011.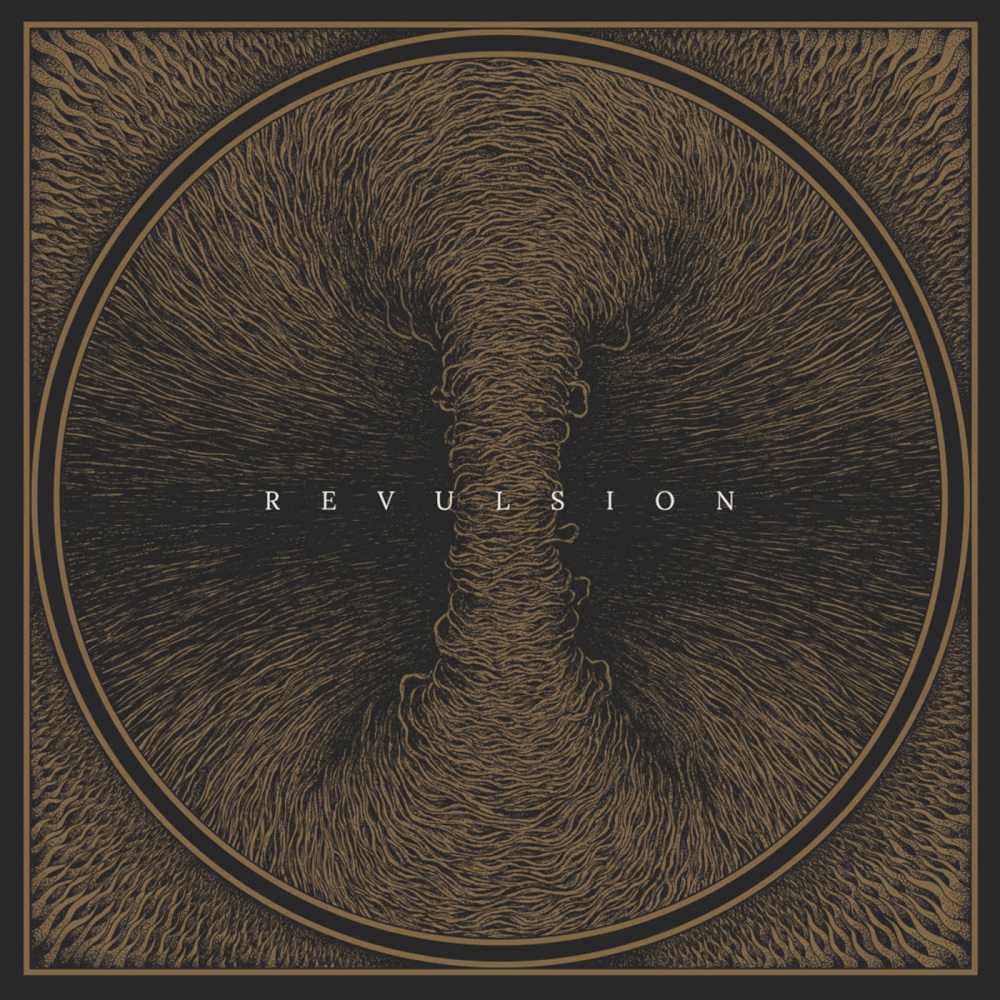 From their native Finland, Revulsion members play Death Metal, and you feel it. Last Echoes of Life, the first song, immediately throws us at the heart of a heavy, shaking and very solid rhythmic. The sound is greasy, especially thanks to this thick bass sound, and will be a first excellent contact with the band. Pyre confirms the trend while reactivating this riff tornado, that melts ice cold violence with some kind of complexity in this energic rhythmic, as well as on Walls, an impressive song. Blast, fast-paced riffs and Old School whiffs collide to make this song one of the most sharp from this album. More haunting and heady, Mustaa Hiiltä picks into a hypnotic Doom Death to fall upon us. Fast breaks orchestrated by lead guitar strengthen the crushing feeling, then the bloody Lihaan sidottu kirja is next. Harmonics lacerate us while the rhythmic sinks us in the ground, as well as Wasteland. The two songs play on the same contrast, and will probably be the band's key sounds on stage. More airy but dissonant sonorities will appear for Unravel, a song that plays on the feeling of almost permanent choking, that connects with some soft ambience. Silence holds very bad its name, because some shrilling harmonics will rage the composition, as well as this killer blast. Quietness isn't for now because the short Pawns speeds the tempo up before allowing us to breath again. But riffs go on, and Viimeinen Rituaali has the honor to finish us. Between bestial howlings, greasy rhythmic and sharp howlings, impossible to resist.
The wait for the first Revulsion album is over. Revulsion was clearly worth the wait, because it melts brutal Old School roots, ice-cold harmonics and will of steel.
90/100