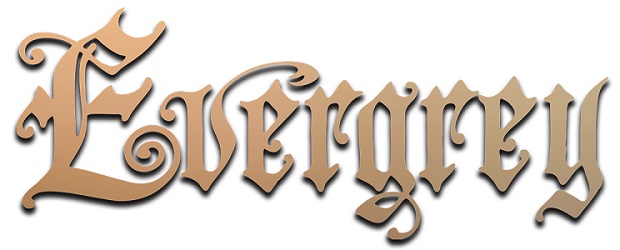 Evergrey continues its ascent with Escape Of The Phoenix.
Created in 1995 in Sweden by Tom Englund (guitar/vocals, Redemption, Silent Skies), the band suffered from some line-up changes, but gets solid through time around Henrik Danhage (guitar, Death Destruction), Rikard Zander (keyboards, live for Tiamat, ex-Death Destruction), Jonas Ekdahl (drums, Death Destruction) and Johan Niemann (bass, Beyond the Katakomb, ex-Mind's Eye, ex-Therion).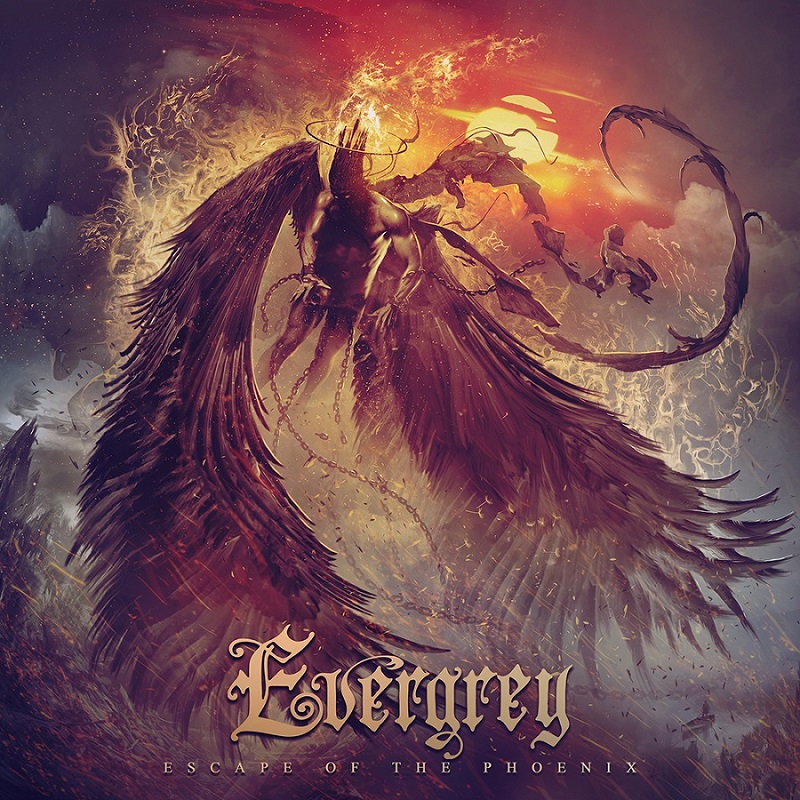 Last chapter of this conceptual trilogy with which the band began to earn some popularity, the album is illustrated by Giannis Nakos, who already drew the last one. Through time, the band developed an unique sound that draws inspiration into Progressive Metal, and that we immediately find since Forever Outsider. The song is very catchy, and allows the singer's soft but intense voice to fully express, and to create a fascinating contrast between those powerful close lyrics, this dark ambience and those groovy riffs, just like on Where August Mourns. The ambient elements are amazingly effective, and wonderfully serve the band's approach, that fully thrive while including very soaring parts.
Softness continues with Stories, a song that begins with only a keyboard and the vocalist, that lead us to a weighing but captivating saturation. Energy surfaces again with Dandelion Cipher, a track with fast-paced riffs coupled to a very melancholic basis. Once again, lyrics are simple but deep, like the next song The Beholder, a duo with the singer James LaBrie (Dream Theater). The guest singer adds his own touch to a song anchored in the band's personal style, creating a very touching and frighteningly intense complementarity. The band comes back to dark nostalgia for In Absence Of Sun, a song of which progression seems natural, like the quietness that calls for passion.
Eternal Nocturnal comes back to those energetic tones with majestic choruses. Shaped for the stage, the song is extremely catchy and accessible, while including piercing leads. Escape Of The Phoenix and its dark groove brings a worrying heaviness to the album. The song will probably be the moment of many headbangs on stage, while You From You's soft intensity will calm minds down and offer an unique moment of communion between the band and its audience. Leaden Saint goes back to this contrast between dynamism and quieter tones, to offer this seizing and nearly mystical melting that only Evergrey is able to create before Run, the last song. Heaviness, effectiveness, and above all this mesmerizing touch, those personal tones and this softness.
Lockdown gave Evergrey the opportunity to be at the top of their art. Escape Of The Phoenix is undoubtedly one of their best albums. The sound is mastered, compositions are deep and surprising, while offering the band's very own touch.
95/100