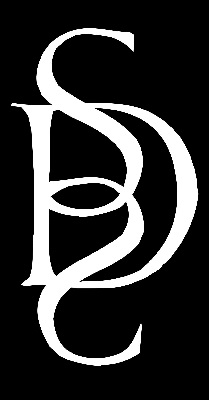 Sol Draconi Septem gathers three musicians with a common goal.
Since 2018 in Nantes, Muon (keyboards/vocals/composition), Kaon (vocals/guitar/saxophone) and Tauon (drums/choirs) have sought to pay tribute to author Dan Simmons with Hyperion, their first album, obviously by the novelist's art.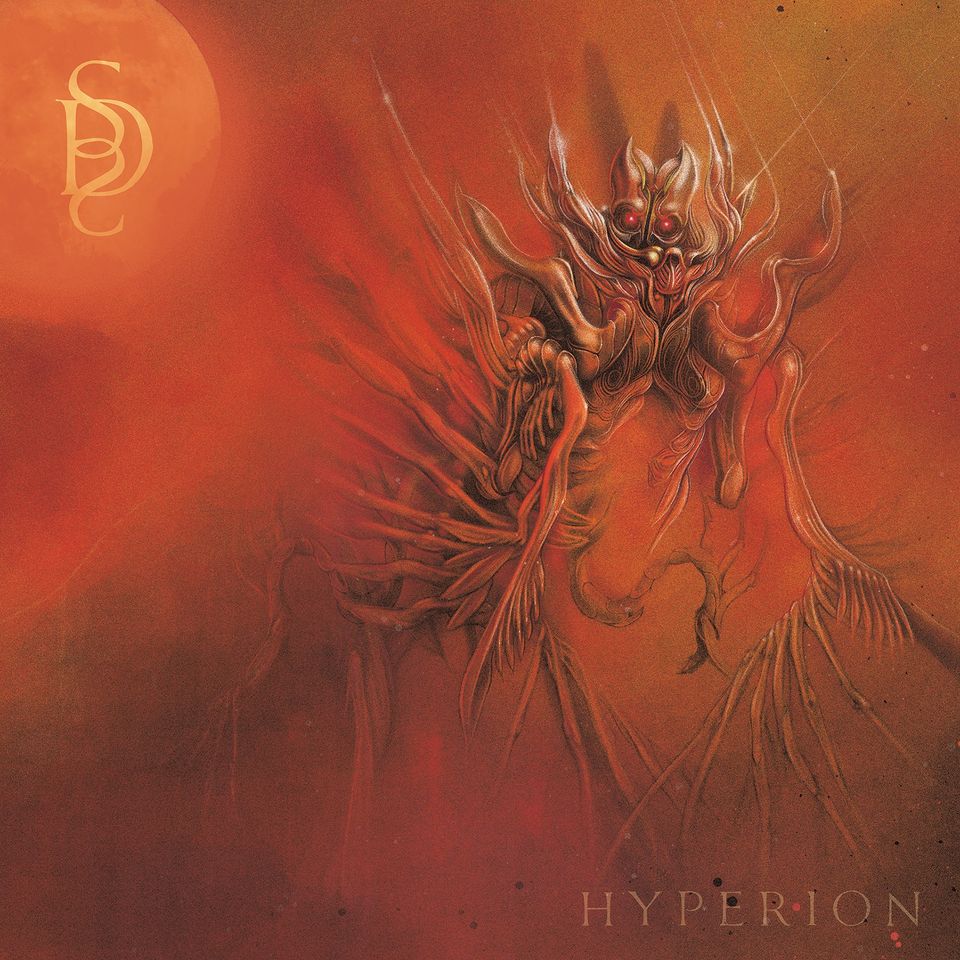 Musicians called Sven Vinat (Tan Kozh, Himinbjorg, ex-AntiCorpse, ex-Belenos) to record bass, but also for the mixing and the mastering of this album, which melts varied styles. We have some Synthwave/Indus influences on The Man Who Cried God, the first song that introduces us to this universe anchored into quite melodic Black Metal, but also strange and futuristic sonorities, melting keyboards and saxophone. The band invites A.K. (Decline of the I, Merrimack, The Order of Apollyon, Vorkreist…) on vocals for The War Lovers, a darker and more haunting track, which is still as contrasted as previously, between soaring parts, massive howlings, plaintive screams and this incisive basis. The Avatar, a song on which we have Bornyhake's voice (Borgne, Enoid, Pure, Ancient Moon…) to accompany those waves of dark softness on which the band spreads its creativity. Hyperion Cantos is next, and the tempo suddenly increases. The song is catchy, but also full of those melody hints, as well as those softer and more intriguing parts.
The River Léthé's Taste Is Bitter is probably the band's most vivid and tearing song, but also the one on which the musicians' mad creativity is at its climax. All the influences are depicted and highlighted from time to time, then The Long Goodbye begins. The words from the storyteller Quentin Foureau help is to find our way into this universe, like on I Remember Siri. The two songs are very similar, playing on haunting and spiking sonorities, mainly on leads. If the first one is quite vivid, the second is slower but cheerful. The false quietness on The Last Pilgrim keeps us out of breath, striking alternatively with a bloody Black Metal, a soaring sax and enchanting leads, then Silenus, the final track, offers heady tones. The band couldn't expect a better last composition.
Sol Draconi Septem's universe is strange but fascinating. The songs of Hyperion have nothing in common, making us nearly doubt that they are made by the same band, because of so much contrast. Anyway, the album has to be listened to.
80/100