Enforced is ready to mosh with Kill Grid, its new album.
Created in 2016 in the United States, the band is currently composed of Knox Colby (vocals), Zach Monahan (guitar), Will Wagstaff (guitar), Alex Bishop (drums) and Ethan Gensurowsky (bass).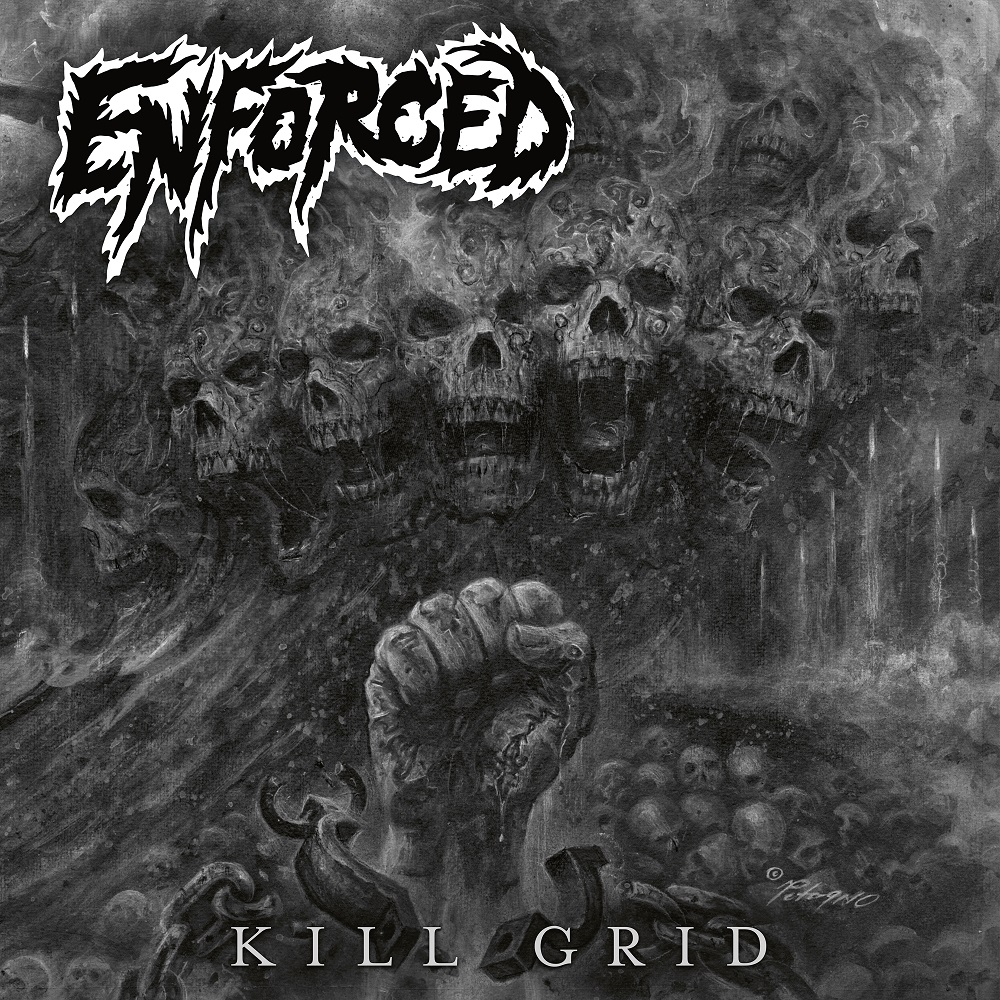 Forget those modern tones, put your glass, your phone and be ready to enter a crowd full of energy, like on The Doctrine, the first song. Riffs are fast, sharp, and halfway between an Old School Thrash, a greasy Crossover and a vindictive Hardcore. We find the same raw strength on UXO, a catchy and active song. The composition draws its influences from the end of the eighties, but the recent mix offers to all parts an edged sound, like on the short and brutal Beneath Me. If you want to begin a circle put, you can count on this song, as well as on Malignance, a bloody song that will wreak havoc to a pit.
Kill Grid is next, and the few free moments offered by this worrying introduction will benefit the ones who enjoy doing sport with others attendees, because pure rage quickly comes back on this long song. Quite heavy, the composition explores all the aspects of the band's music, while unleashing a handful of sharp riffs before Curtain Fire. The song takes benefits of those piercing harmonics before leaving us on Hemorrhage, a true whirlwind of violence. If the tempo slows down, it's only to make us enter the eye of the storm before making us move again, like on Blood Ribbon. The song alternates between vivid parts and softer riffs, but rage is never this far. The album ends with Trespasser, a heavy song of which harmonics will spike you as much as they will make you want to break your neck.
Enforced celebrates its fifth birthday, and we wipe our sweat off. With Kill Grid, the band makes us move like we're fifteen, and we eagerly wait for some live shows of this band that makes Crossover Thrash comes back to life like never before!
90/100