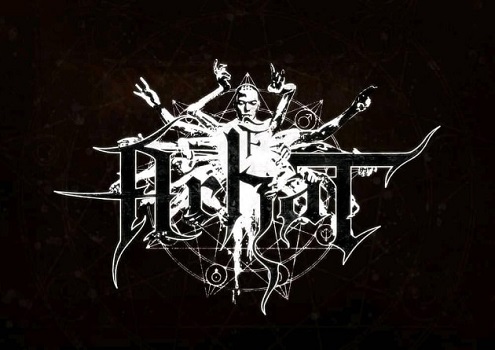 After three years, Arhat releases Dead Life, its first album.
The ukrainian band composed of Alex Sitkoff (vocals), Anton Skrebov (guitar), Anton Inov (bass) and Dmytro Sychov (drums), already released an EP in 2018.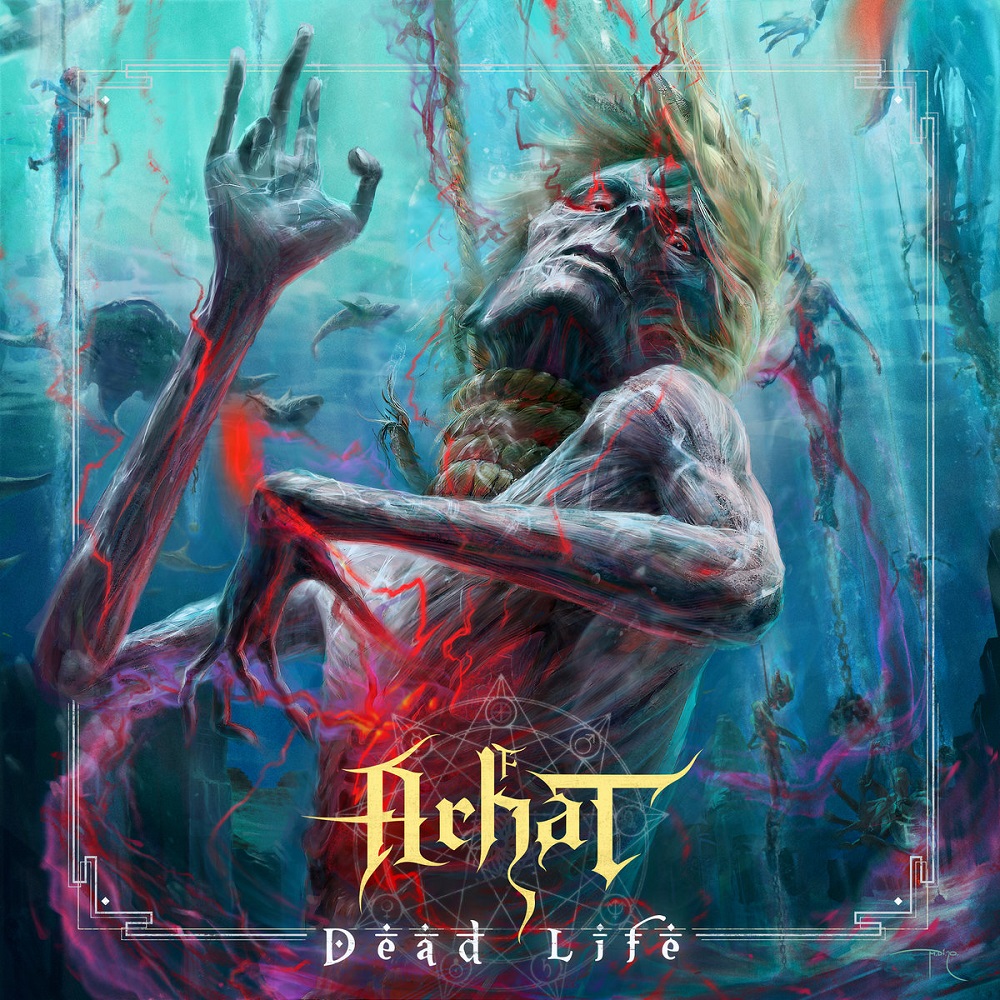 Edge of the Abyss, the album introduction, presents us the band's universe, between catchy rhythmics and oriental influences, that are confirmed on Dead Life, a very heavy song. The band perfectly integrated the Groove Metal pattern, and we can feel it on those crushing riffs completed by greasy vocals and piercing leads. The song is long but entailing, like Freedom, a song on which the oriental influences are more developed. The melting between Groove strength and Folk tones softness is interesting and sounds promising about crowd movements, mainly thanks to Thrash influences. We find some percussion by Petro Pavlovsky on Outcast, a both warlike and festive song, creating an interesting contrast before coming back to this raw strength.
Even if Stately Ruins is built on the same dynamic than the previous songs, we feel some kind of melancholy in the sound, mainly created by those haunting leads, while we come back to violence and ethnic influences for Arhat. The melting is quite good, and they add some whispers by the mild female voice of Kateryna Kapshuk to this thick rhythmic before Maximalism. The song is motivating, and will probably be one of the more effective to break your neck during a band's live show, like Danger of Death. Once again, Thrash roots are here, and the melting with the band's influences makes this song a quite moving one. Mantra develops again this ethnic aspect with mystical sonorities to introduce more violent parts, but the soaring sound is never this far, and the mad dance continues until the end.
Arhat knows Groove Metal rules, and the band cleverly melt them to catchy ethnic influences. Dead Life is an album that focuses on strength, but also more mystical and soaring sonorities.
85/100