The mysterious Ghosts of Atlantis loom from the shadows.
Created in 2019 in England, the band composed of Colin Parks (guitar/vocals, Devilment), Phil Primmer (vocals, Sower), Dex Jezierski (guitar), Al Todd (bass, ex-Extreme Noise Terror) and Rob Garner (drums) unveils us 3.6.2.4., its first album.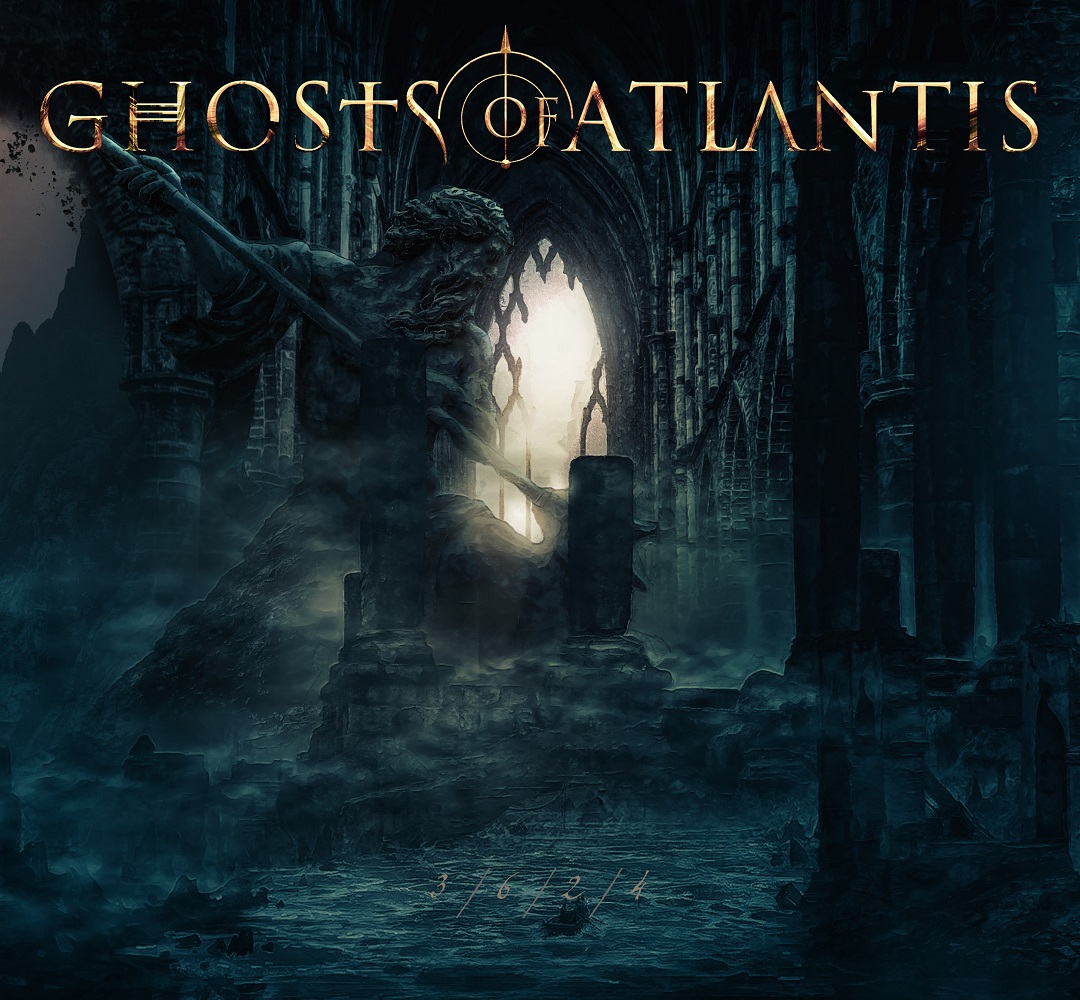 Do you think the title is cryptic? The band offers us to find its signification by ourselves, while listening to their Black/Death with dark Gothic, Symphonic and intriguing accents.
If it is not a surprise that the city of Atlantis is also part of the band's references, it is their own story anchored in mythology that the Englishmen count us, and they start with The Third Pillar. The beginning of a fantastic saga with majestic, melodic but above all violent and intense sonorities, full of backing vocals and complex harmonics on a solid seizing basis. Halls of Lemurai introduces as impressive and mystical melancholic harmonics, sublimated by voices that come to the song. We suddenly nod following those rich and heavy riffs, while the band's universe catches us, like the effective False Prophet. The introduction intrigues, rhythmic strikes and howlings scare, then the epic melting brings us at full speed between Symphonic sonorities and piercing melodies, until the tearing The Curse of Man. The song is more weighing that the others, calling for melancholic leads interrupted by heavier parts with those magnificent orchestrations.
We find more vivid sonorities on the warlike When Tridents Fail, an as raw as seizing song. The battle rages inside of riffs on a background of war between the Olympian gods, and the song will finally give life to the short Poseidon's Bow. Also very dark, the composition drives us to the depths of the abyss, populated by heaviness and heady leads. The band never forgets epic elements of alternating vocal ranges, that are part of their musical universe with tragic sonorities. Gardens of Athena offers us some catchy quietness, that clearly stands out of the previous songs' blackness and aggressiveness, while offering massive elements before The Lost Compass, the final song. A soft keyboard introduction, that finally leads us to an impressive rhythmic full of hope. Riffs are more luminous, without loosing their grandeur and their rage, then the break carries us until this mesmerizing conclusion.
Ghosts of Atlantis doesn't just release an album. As mysterious as it can be, 3.6.2.4 celebrates the creation of a whole universe, drawing influences into Black Metal, Death Metal, Gothic Metal, Symphonic music, mythology and epic sonorities to enchant us. Did you break the title's mystery?
95/100