Suicide Forest's lament is not over.
Created in 2016 in the United States as a one-man band by Austin Kruger (Azerine, Chronovorus, Tmpl, ex-Infernal Awakening), the band releases Reluctantly, its second album.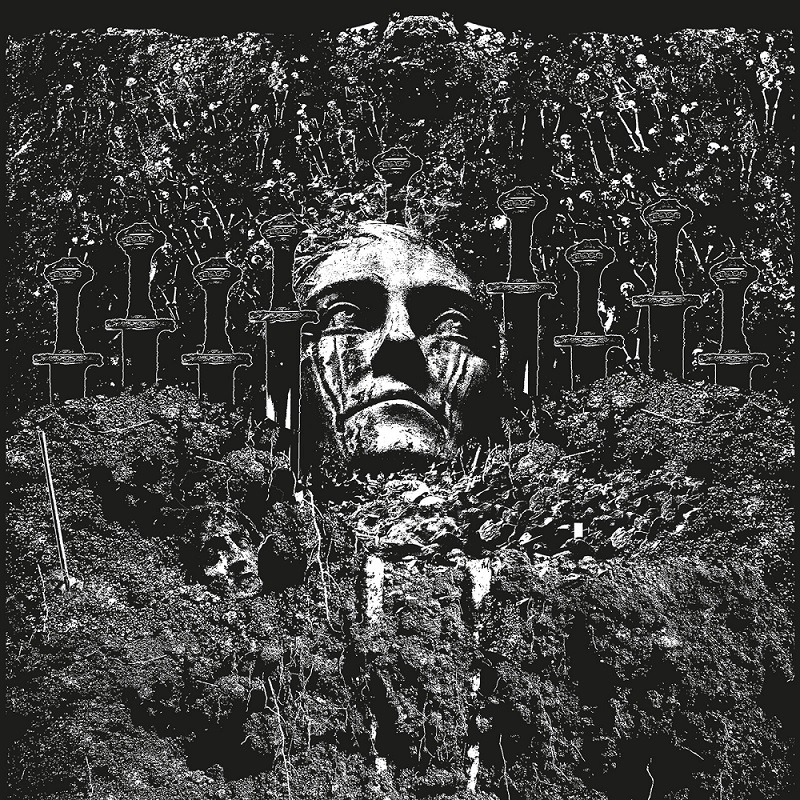 Even if he gathered musicians for live shows, the man composes and records his music alone, melting DSBM and Atmospheric Black Metal. The album begins with Reluctantly, a both seizing and oppressive song, notably thanks to those weighing keyboards that surround the song, but also with this haunting rhythmic on which visceral screams are grafted. The song is long but captivating, like the dissonant and airy As The Light Fades Part 1. If the song is slightly faster, it is not less dark and aggressive, taking advantage of some piercing leads that melt to the rhic rhythmic basis. Rage begin to invade fast riffs, creating a bigger contrast with this mesmerizing keyboard.
Remorse comes to slow the tempo down with a dissonant and melancholic heady instrumental part, that seems to last only a few moments, then Trembling Emptiness is next with some majestic tones. The rhythm part intensity increases, then vocals finally join the melting after an explosion of blackness and hatred. The song explores more airy, soaring, terrifying and ghostly tones, just like As The Light Fades Part 2, the album's longest track. If the introduction offers soft and hovering sounds, the rhythmic suddenly bursts into fire in an outbreak of violence, then wears more haunting and heady sonorities, borrowed to Post-Black, while keeping those deeply sad roots that animate his universe.
Suicide Forest broadens its musical influences. Whether Reluctantly can seem a bit hard to handle at first, just take the time to let this Old School sound penetrate your mind, then sadness and melancholy will work together.
90/100