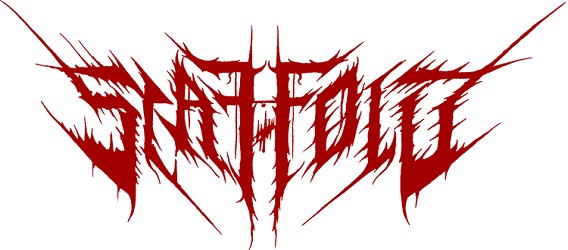 Scaffold honors Old School Death Metal with its second album.
Created in 1992 in Serbia by Ivica Dujic (vocals/guitar, ex-Clan), the band releases an album then disbands. It surfaces again in 2008, and it's after several releases and line-up changes that Antonio Ismailovic (guitar, ex-Clan), Aleksandar Mušicki (drums, Aurium), Milan Dobrosavljevic (bass, Sacramental Blood) and the band leader release Codex Gigas.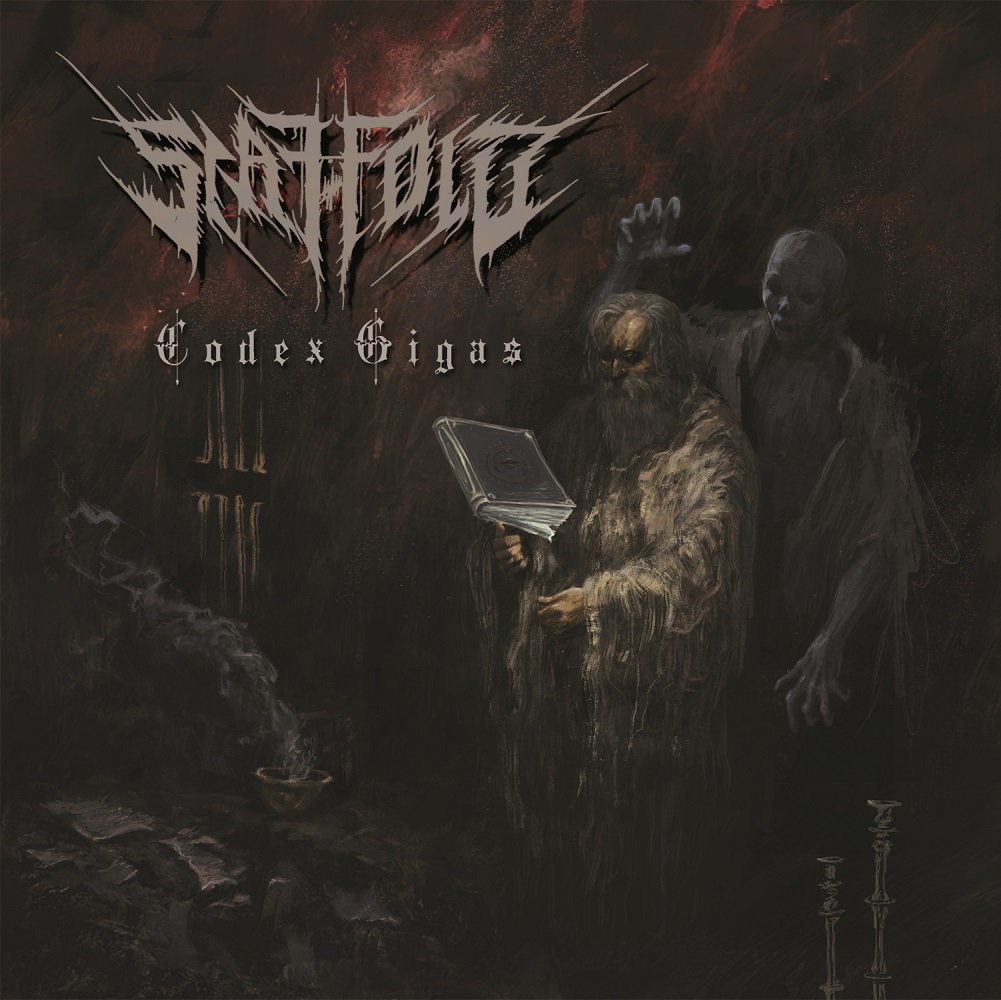 Everything into the band's universe evokes greasy and strong Old School Death Metal. From the artwork created by Ardha Lepa (Clitgore, Creeping Death, Thy Dominion…) to the sound borrowed to the style's founders, it was hard for me to believe this album is released in 2021.
The album is composed of six original compositions, a cover and an outro. The six song made by the band gather all that we like into Death Metal, pure aggressiveness, greasy and violent riffs, morbid howlings and above all this hooking sound that sometimes knows to accelerate while staying heavy. The Butcher of Rostov is an excellent proof, and the band doesn't hesitate to add piercing leads and mystical influences to this thick melting, like on the warlike 1763 (Consecrated Ground). The song accelerates, slows down, throw killer harmonics and give us the will to tear a whole venue apart, while Five Circles in Barbed Wire can be the song to headbang on at the first row, while enjoying bloody parts. In Theses Dreams offers us melancholic melodies while keeping this heavy and dark basis, like the mysterious At the Dawn of Judgement Day. The song is clearly more complex than the others, whether it is about rhythmic or leads, showing once more the band's influences, that connoisseurs already recognized in a second.
Variola Verae and its oriental tones also offer us complex and well-worked parts, that contrast with the band's sound raw basis. The song is the longest, and allows the band to spread all its rage, its acrimony and its strength, but also its creativity and mystical parts, before a cover of the legendary Bloodbath. The song chosen is Psychopathic Mind, an oppressive and dark song the band wonderfully transcribes while adding its own touch. Frightening keyboards join this raw rhythmic before Rotting in the Rain, a very soft intro with mesmerizing clean sound, accompanied by a storm.
Scaffold's universe was forged into Death Metal from the eighties. Impossible not to feel those influences on Codex Gigas, as they smell death, majestic but morbid tones and burning rage.
80/100