Only one year after their first album, Oceans is back with an EP.
Entitled We Are Nøt Okay, it stays in the marks of the universe created by Timo "Rotten" Schwämmlein (vocals/guitar, Sintech, ex-Varg), Patrick Zarske (guitar, Sintech, ex-Varg), J.F. Grill (drums) and Thomas Winkelmann (bass, Mathyr, ex-Varg) in 2017.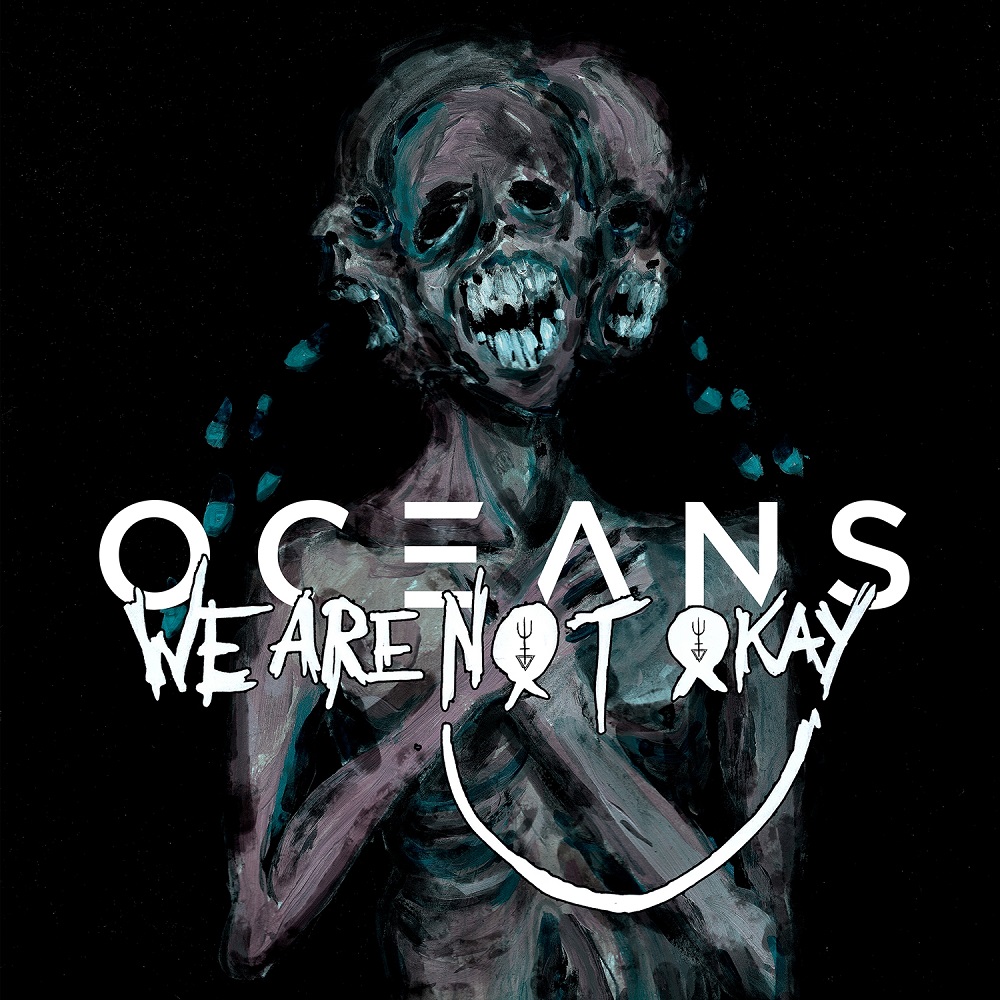 We begin with We Are Nøt Okay, an hymn of despair between Post-Hardcore with cavernous howlings and seizing Metalcore with intense clean vocals with Andy Dörner (Caliban). Riffs are still very effective while offering violence eruptions before putting us back on the rails of a federative chorus, then melancholy invades Everyone I Love Is Broken, a song on which the band invites Robb Flynn (Machine Head). The song is quite calm, but also catchy and we feel that rage isn't this far. It will finally surface again with the chorus' abrasive riffs, while adding some airy sonorities. Voices immediately mesmerizes us with ambient harmonics then howlings quickly come back to assault us, offering an impressive wave of blackness. The band welcomes vocals from Lena Scissorhands (Infected Rain) for a seizing contrast, then they close their EP with Christoph Wieczorek (Annisokay) on the incisive Shark Tooth. The song is both worrying and visceral, offering a perfect soundtrack to understand the band's message, that easily comes with their sound's violence.
Between melancholy, rage and intensity, Oceans offers four deep tracks. We Are Nøt Okay is an attempt of collective awareness about the current situation, but also an amazing EP that will participate to the band's fame, skyrocketing them higher and farther.
95/100