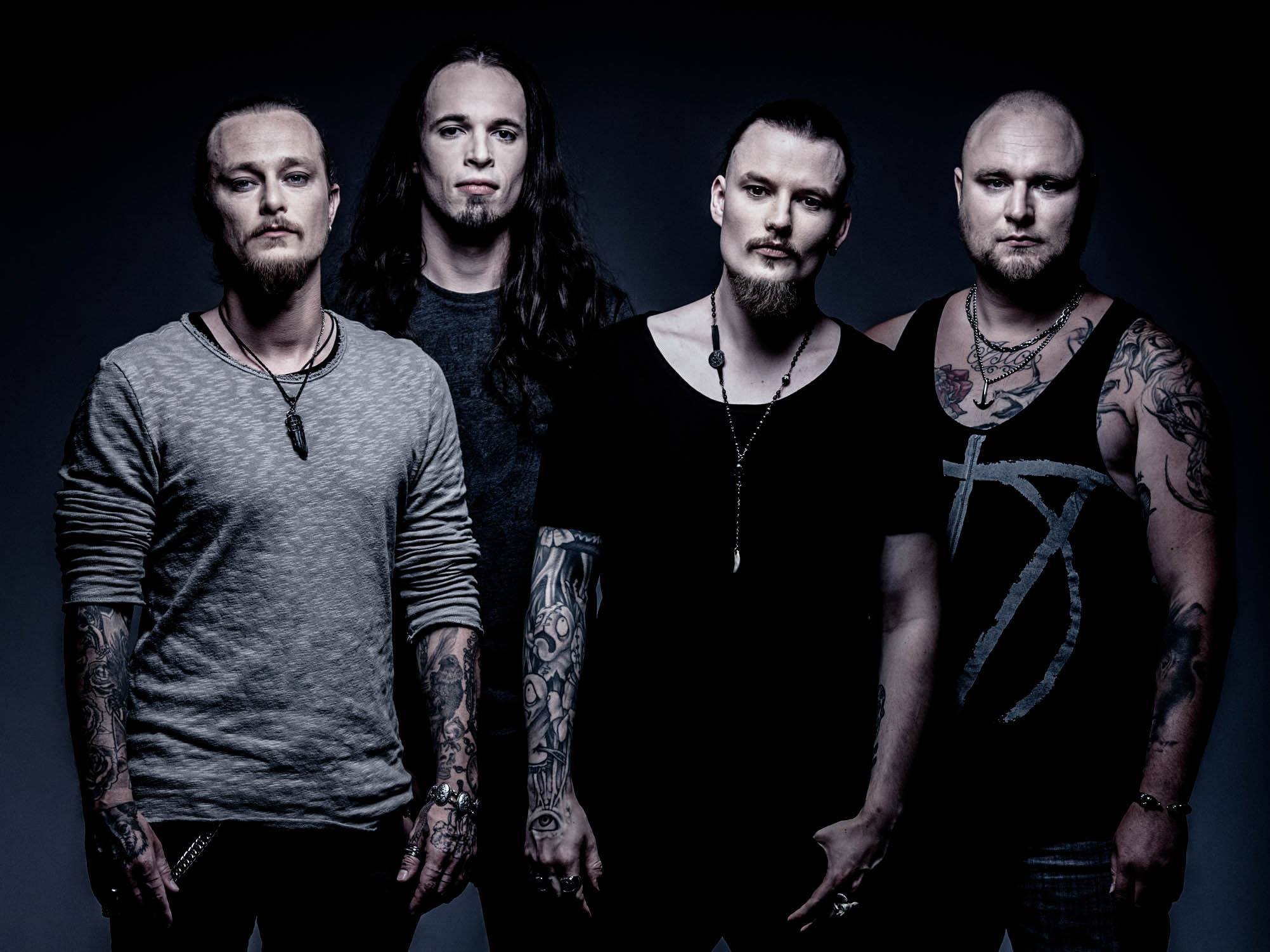 We Are Nøt Okay, Oceans' new EP, is about to be released. I had the opportunity to ask Thomas Winkelmann, the band's bass player, some questions about it.
Hello and first of all, thank you for your time! Would you please introduce yourself and the band Oceans for someone who never heard about you before?
Thomas Winkelmann (bass): Hi there, this is Thomas answering. I'm the bass player of Oceans. If you´re searching for a band which represents a wide span of styles you found the right fit with us. We do provide a melting pot of Post Rock, Nu-Metal, Death Metal and some coreish elements here and there.
What does the name Oceans mean for you?
Thomas: I guess the best way to describe this is by imagining the ocean and its characteristics. It can be calming and peaceful but also destructive and devastating.
We wanna channel the fears of a whole generation and express them in our music and videos. Our music is many-sided as emotions are as well. 
Your new EP We Are Nøt Okay is about to be released, how do you feel about this? Are you confident of what you've done on this release?
Thomas: We are quite stoked about how people received our latest EP so far and we're curious to get some feedback for the last outstanding track which will be released on April 30. Of course we´re confident with it otherwise we wouldn't have released it 😀
What is the story behind those songs? Are they directly related to the worldwide situation we are forced to face for more than one year now?
Thomas: We set up a cooperation with the german based NPO The Ocean In Your Mind which is running a blog in which people with psychological diseases or issues can share their stories and seek support. The lyrics are inspired by their stories but also based on personal experience with mental health issues. The current situation makes mental health and awareness even more important. People who've been already struggling need support. Now more than ever.
You recently talked a lot of depression and by extension suicide, which is a pretty serious subject. Is it important for you to talk about those topics to your audience? Do you feel like you have a mission as musicians?
Thomas: It´s been an important topic for us since day one of this band. We've all had or have our experiences with mental health issues. On a very personal level as well as in our jobs and with friends and family. The amount of serious cases of mental health issues just in our surrounding group of people makes it quite clear that this issue needs attention and change of perception within society and also on a professional level in terms of health care systems. 
Let's talk a bit about the songs now, what is your method to create music and/or lyrics? Did the Covid crisis change anything to your creation process?
Thomas: We do all live in different places or even countries. So Corona changed not that much in terms of our working process. Usually we do record stuff at home and then share it via upload with the rest of the band. For a couple of weeks we do use zoom or twitch to work on music and lyrics which works really well. 
You welcome a guest on each track of the EP, so far you revealed Andy Dörner from Caliban, Lena Scissorhands from Infected Rain and Christoph Wieczorek from Annisokay, who is the last one? How did you ask each guest to participate in your project?
Thomas: I´m afraid that´s a surprise. But it's just two more weeks to go till everyone will know. Let's say the last feature artist is definitely the one we've totally blown away it actually happened. When he was like "yeah, I like the song, let's do this" we all had a big fat smile on our faces. We contacted them through our management, Monster Artists, and sent them the concept for the EP and each one the song we thought fitted them well. We´re very happy everyone was on board.
Ed: Robb Flynn (Machine Head) is announced on 04/28 on Nuclear Blast YouTube channel
Do you have a favorite song on this EP? Or maybe one is more important to you, due to your personal story?
Thomas: I can only speak for myself but I prefer the outstanding song a tiny bit compared to the other ones. We do have a bit of a mix of styles going on as mentioned and Everyone I Love is Broken is more the Oceans sound I personally prefer to the more core- or Nu Metal orientated ones.
You describe your music as "Post Death Metal", which sounds like a melting of Post-Metal and Death Metal, why did you choose those elements to support your message?
Thomas: That came quite naturally with the music we are influenced by and love to hear ourselves. I guess Post Death Metal is one way to describe us but there may be ten more. We don't really fit in a certain corner anyways but people like to have some kind of description.
What can you quote as your inspirations? It can be bands you like, art in general, or even something else.
Thomas: That can be anything really. Often just life and experiences in general but also music, books or stories as well as movies. You may discover some obvious  influences in our music. For example Timo is the biggest Korn fan and that may be obvious at times when it comes to singing or phrasing. 
Your first album was released only one year ago, and the worldwide situation forced you to have only a few shows in the beginning of 2020. How do you live this situation as a band? Maybe you already have some plans for the future you can unveil to us?
Thomas : Yeah, that sucked big time and still does. But anyways we're all in the same boat here and moaning won't get us anywhere so we utilised the forced live-break to write loads of new songs. Right now we´re in the middle of finishing up the lyric pre-production for the upcoming album. In fact we're almost done with it. We´re gonna enter the studio this summer and are highly motivated to release a well prepared follow up album. The first shows for 2022 are already booked and all the postponed festival appearances can happen in 2022 as well. At least we're hoping for that to happen finally.
While we are talking about the future, do you have something planned to celebrate the EP release?
Thomas: We´re currently planning a streaming event. But that's most likely gonna happen in german this time. Check out our social media profiles and join us. Even if you don´t understand german 😉 
All the band members have previous experiences in several bands before Oceans, do you think your previous works helped you to forge your current identity?
Thomas: That's a definite yes. Three of us know each other for quite some time now. Basically half or in Patrick's and Timo's case almost their whole lifes. We´ve been playing with each other for quite a while as well and when we´ve decided to set up Oceans, Timo found Jakob, our drummer to complete this gang of weirdos 😀
Do you remember the very first time you picked an instrument up? How and when was it?
Thomas: Yeah, that was my mom's old half broken acoustic guitar when I was like 13 listening to a Toy Dolls tape an older friend gave me trying really hard to play that fast.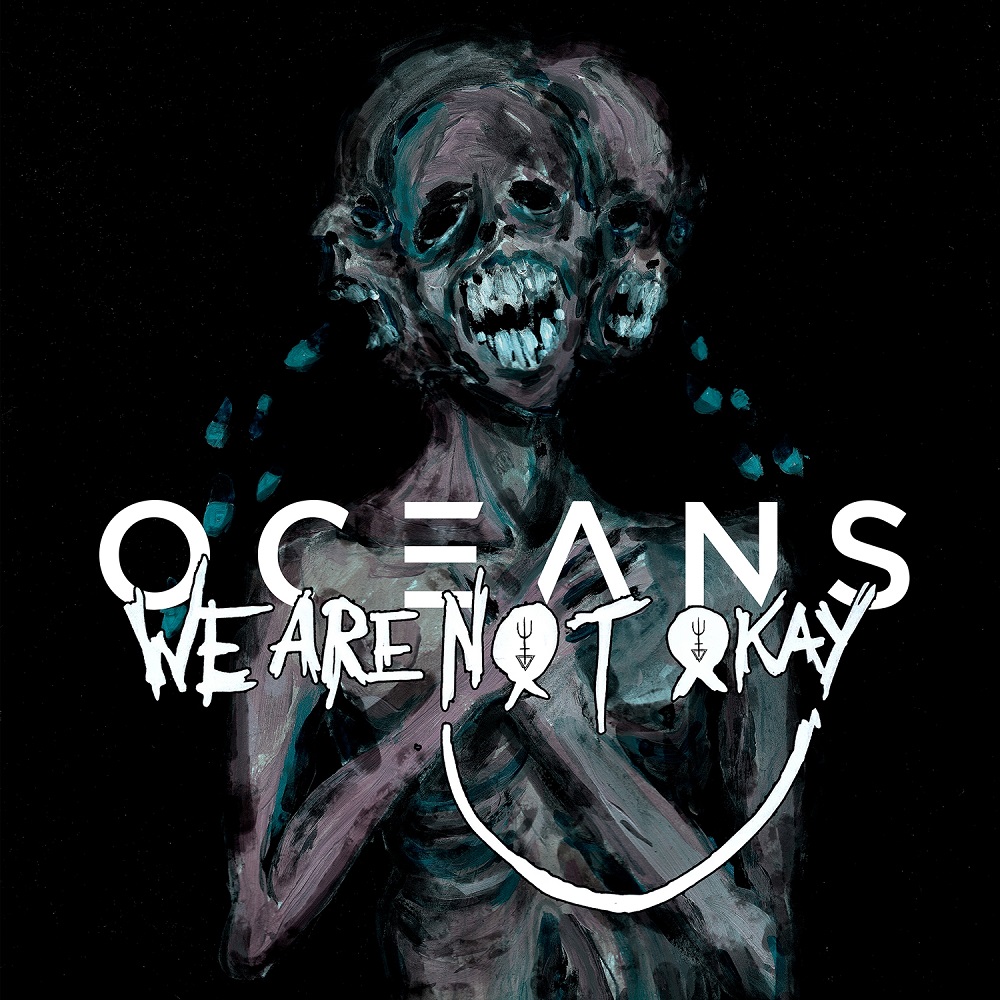 Even if you have released two EPs independently in 2019, you entered the Nuclear Blast team very early in the band's story, do you think it helped you to grow or to improve something?
Thomas: Signing with Nuclear Blast was our first big goal we aimed for when we set up the band. Since three of us had been playing together for years we were not exactly new to the music business and we knew what we wanted. Our DIY attitude is still as strong as ever and basically everything is going through our hands. We feel very lucky scoring a deal very early on though since the opportunities of following through with our vision are different with a strong label in your back. 
What are your hobbies, aside from music of course? Do you still have to keep a job aside from your musical career?
Thomas: I do like to cook. It really calms me, so I try to prepare something every day. Other than that I do enjoy sports like bouldering or going to the gym. Sadly that's on hold right now of course but we all got a lot into home exercising since corona. We have a group chat with all the band members and crew and everyone is posting their stats. Keeps us motivated cause no one wants to fall behind 😀
We are all grinding away in day jobs haha, no worries about that. Nah, seriously it's ok. You could even say we consider ourselves lucky nowadays since corona stopped the whole music industry and all the attached jobs. It did not hit us as hard as others which are depending on the income through music. 
You guys come from Germany and Austria, is it hard to be separated as a band?
Thomas: We got used to it and found our way working around that. But of course we would love to be in one place and hit the rehearsal room together on a regular base. Maybe some day. 
Do you know the french scene? Maybe you listen to some french bands?
Thomas: Not too good to be honest. But no one gets around Gojira right! They are brilliant. I do love Alcest and Blut aus Nord as well for example.
What are your best and your worst live memories as a musician?
Thomas: The best memories are playing the first couple of shows with Oceans a few years back. 'cause everything felt like it's exactly right and what was meant to happen. A lot of frustration from former experiences was wipes out and we all knew that´s it, that's what we´re gonna do now. Very peaceful moments 😀
The worst haha … there are not too many really bad ones I could think of. Patrick once cracked my nose a bit on stage by making a sudden move with the guitar I did not expect at all. Ever since he's missing a piece of his guitar head. I almost lost consciousness and it started bleeding right away. So I´ve been quite busy with that situation for the rest of the set haha
Are there other musicians you would like to add as guests for the band's next releases?
Thomas: Sure, heaps. But there are no concrete plans yet. I guess we're gonna discuss that topic once the pre-production of the album is done and then see who would fit certain songs.
To which dish or beverage could you compare Oceans? Why?
Thomas: Jameson Black Barrel. Nice, smooth and accessible but also can give you a proper smack on the brain.
Which bands would you dream to tour with? I let you create a tour with Oceans as openers, and three other bands to headline.
Thomas: Oceans, Katatonia, Opeth, Gojira.
That was my last question, so once again thanks a lot for your time! Final words are yours!
Thomas: Thanks for having me. Down in the abysse we are many!