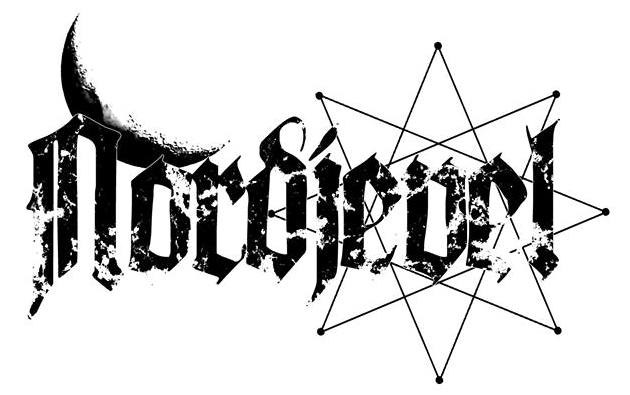 Nordjevel is back to introduce Fenriir, its new EP.
Created in 2015 in Norway by Doedsadmiral (vocals, Enepsigos, Doedsvangr, Horde of Hel), the band recruits DezeptiCunt (bass, ex-Ragnarok), then Dominator (drums, Horde of Hel, The Wretched End, ex-Aeon, ex-Dark Funeral) and Destructhor (guitar, Myrkskog, ex-Morbid Angel, ex-Zyklon) in 2018.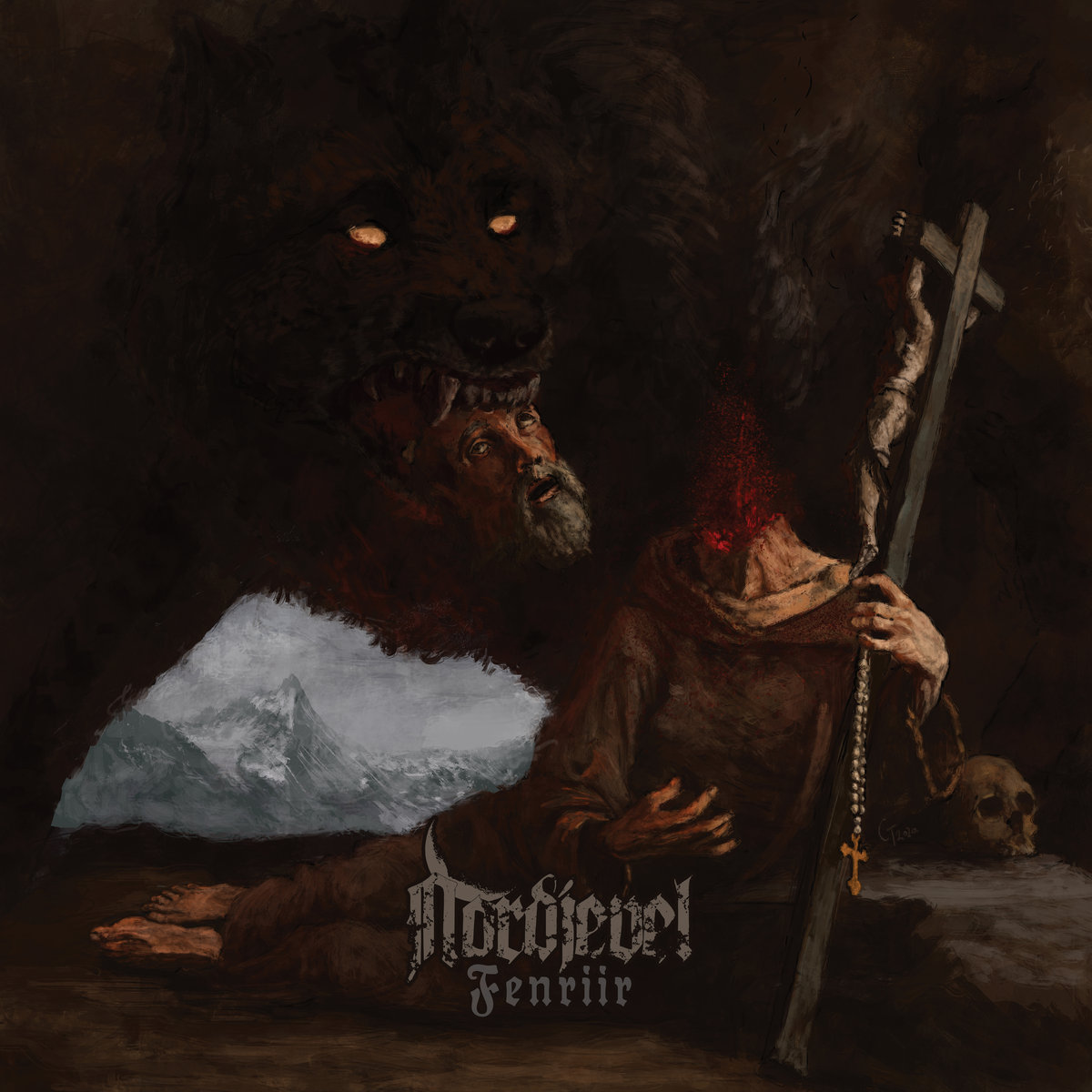 As usual, the artwork is made by Khaos Diktator Design (Asagraum, Devourment, Saor, Terrörhammer…) for this EP that contains three new songs, a cover of the legendary band Possessed and a live recorded at Brutal Assault 2019. Per Valla (Valla, Vredehammer, ex-Allfader), their ex guitarist, also lended his guitar to the band.
Fenriir, the eponymous song, immediately throws us inside of an ice-cold tornado, while the vocalist's howlings tear us apart like the wolf's bites. Mystical and piercing leads influenced by the nordic mythology meet this solid rhythmic, that will slow down a bit, then the melting continues on the bloody Gnawing the Bones. The rhythmic is ultra fast, creating an extremely aggressive atmosphere that perfectly fits to the band's universe, just like the ice-cold Rovdyr that comes back to Black Metal roots, while including nordic inspirations inside of heady leads.
Nordjevel next tackles Fallen Angel, the majestic and occult song from Possessed. Even if the song was already violent, the norwegians add it their unhealthy touch of blackness and rage, then the live version of Det ror og ror closes the EP. It feels like going to live keeps every element of the band's music: unhealthy ambience, possessed screams and meticulous playing.
Shot but intense and powerful, Fenrii allows to remind who is Nordjevel. The band is very prolific in addition of being excellent musically talking, making a safe bet when we talk about Black Metal with Old School accents.
90/100