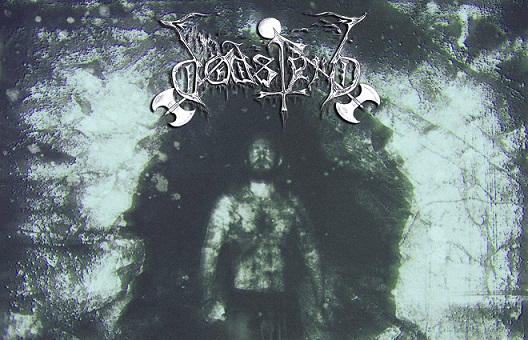 Dødsferd is back with a new EP.
Entitled Skotos ("darkness" in greek), it follows ten albums and many splits by the greek musician Wrath (vocals/guitar/bass, Grab, Leeches, ex-Nadiwrath, ex-Drunk Motherfuckers), accompanied since 2020 by N.D. (batterie, Grab, Leeches, Isolert, Sørgelig, ex-My Deathbed, ex-Sordid Dogs…).
Two songs only to discover or rediscover the duo's Old School and Atmospheric Black Metal, beginning with Skotadi, a song with very raw harmonics. Possessed howlings, blast and unhealthy ambience are on the bill of this quite airy and abrasive song that only connoisseurs would enjoy as it has to be, then Cursed To Die At First Light brings a vicious and violent melancholy. The song is quite dark, and its basis with raw mix makes us sink tens years back, when the style was being created. The duo puts its guts in it, and it's impossible not to be brutally hooked by this heady song.
To me, Skotos was the opportunity to discover a raw project. Dødsferd is a band that picks into the roots of a rich style, while adding its unhealthy touch and its abrasive melodies.
80/100