Cirith Ungol is back on its throne.
Created in 1972 in the United States, the band released four albums before disbanding in 1992. But in 2015, Greg Lindstrom (guitar/keyboards, Falcon), Robert Garven (drums), Tim Baker (vocals) and Jim Barraza (guitar, ex-Prophecy) revive the band in company of Jarvis Leatherby (basse, Night Demon). They present us Half Past Human, their new EP, released only one year after their last full-length.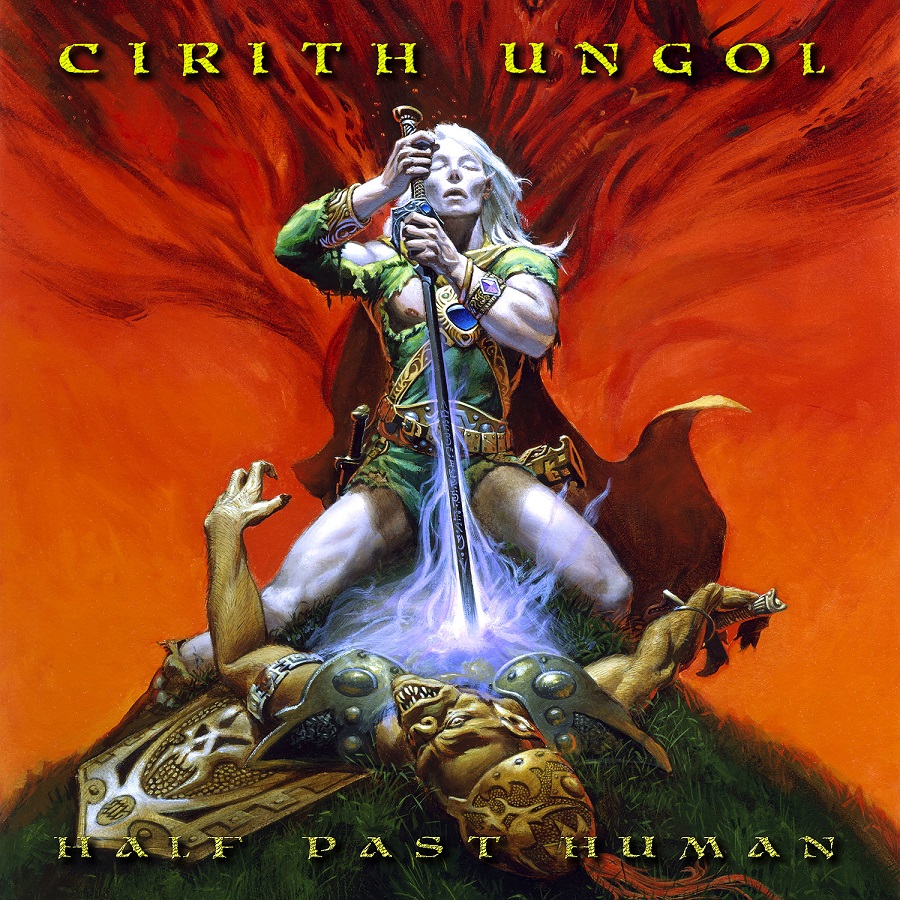 The EP begins with Route 666, an Old School hymn to the Heavy/Doom the band plays, that didn't get old in nearly fifty years. The rhythmic is catchy, shrilling vocals are still as motivating as it was, and leads drive us to this epic universe. Shelob's Lair reconnects with the band's Tolkien roots ("cirith ungol is a place in Tolkien's universe, where the giant spider Shelob lives) to offer a warlike catchy song full of screaming leads and harmonics that will make us nod, then Brutish Manchild links again furious leads with a solid rhythmic. The band's influences are still intact, allowing them to offer a sound as they did in the eighties. We will mainly notice those harmonics duels, while the rhythmic section does its best, then Half Past Human offers an introduction to melancholic melodies. The ambience gets softer, but the vocals coming will strengthen intensity while increasing the contrast between quietness and epic parts of this ballad through the band's influences, closing the EP.
Legends never die, Cirith Ungol is a perfect example. While listening Half Past Human, I had the feeling that the band never had a hiatus, and that their influences are still the same since the very beginning.
85/100