If you like Japan and violence, you can only enjoy Kami No Ikari.
Recently created in France by Yumi Kami (vocals), Rod (guitar), Silvère (guitar), Oni no Jim (bass) and Yohann Dieu (drums), the band reveals its universe with Hakaï, its first EP.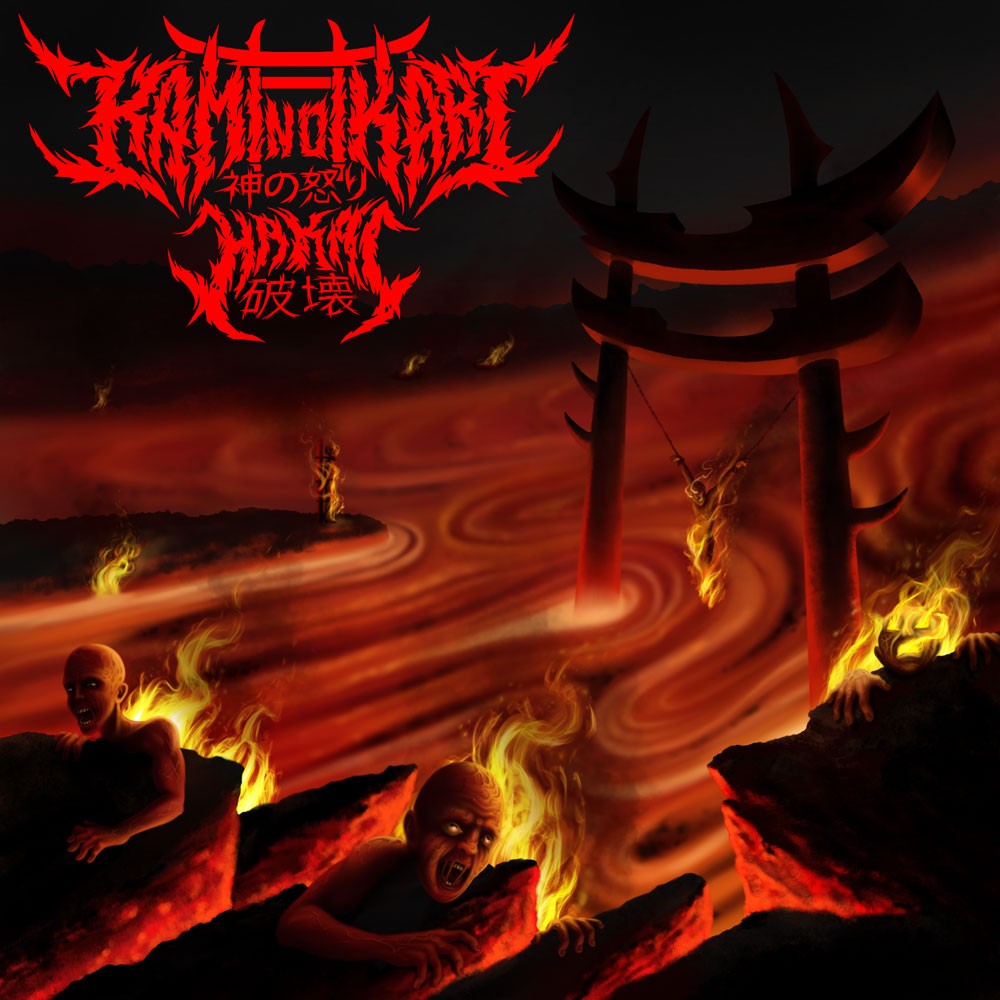 We start with Sacrifice, a rather energetic track which melts the basis of Deathcore with heady and motivating orchestrations. The band doesn't hesitate to use frantic rhythms to walk with the devastating screams, just like on Apocalypse Now, Not Later, a track recorded with Krzysztof Klingbein (Deathspawn, ex-Aggressor) on drums. It becomes obvious that rage leads the track, which also knows how to offer softer and melodious parts like this break followed by a hypnotic tapping part, then Confession reveals us more dissonant influences before letting the heavy rhythmic express itself. We also have more complex and soaring influences in this song before the band welcomes Asmo and Hunter from Solar Eruption for Human Nature. The track is as airy and intense as aggressive, then it reveals one of the dirtiest moshparts of the style, but also some hardcore influences before Wrath Of The Gods lets Ryu Miura from the Japanese band Divinitist add some vocals on this incredibly effectivetrack. The mix of influences is amazing and it will give way to this half-overpowering half-ambient break to choke us before coming back to raw strength.
If you don't know them yet, Kami No Ikari will crush you. The band is young, and their universe is unusual, but they made Hakaï a first brutal and polished contact with the Deathcore scene. To be continued.
80/100