The year 2022 marks My Sleeping Karma's return.
After a brutal stop of their activities during 2019, the German band created in 2006 by Matte (bass), Steffen (drums), Seppi (guitar) and Norman (soundboard) comes back in 2022 to present us Atma, their sixth album, on Napalm Records.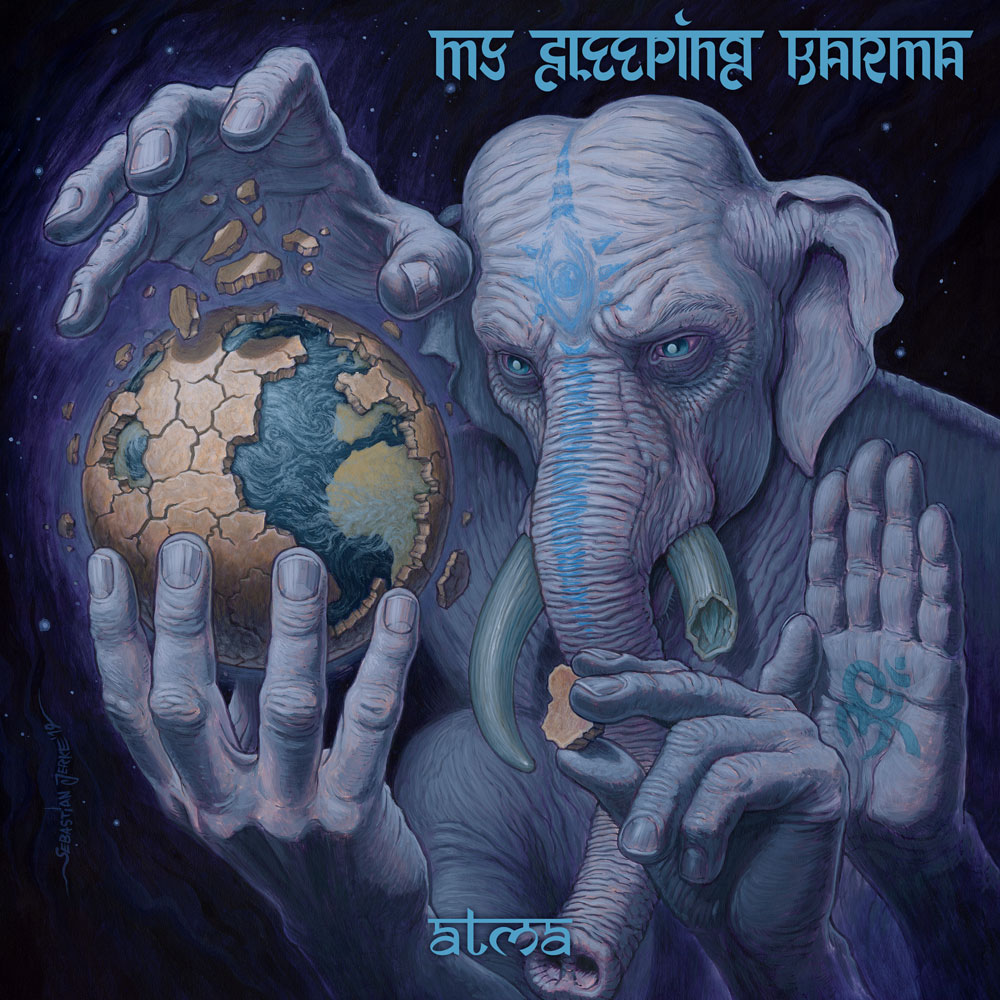 Maya Shakti, the first track, immediately brings us in this haunting universe full of airy sounds which fly over a groovy and catchy basis. The sound sometimes wears an abrasive saturation, creating a contrast with this warm and mild bass, but also with those moments of mysterious quietness with oriental accents, while driving us towards Prema and its heady sweetness. Riffs are still as hypnotic and soothing, allowing musicians to develop their psychedelic universe through more virulent accelerations before coming back to this minimalist basis which gradually revives Stoner influences. The peaceful waves of Mukti will surprise us by their very regular increase, walking with those soaring sounds to anchor themselves in the rhythmic before changing to complete the mysterious atmosphere, leaving room for Avatara and its obvious melancholy. Even when the rhythmic becomes slightly more energetic, letting the bass/drums duo bring a catchy groove, it is still present in those airy notes that never go far, just like on Pralaya and its more cheerful sounds. Mystical elements and heady melodies are also part of this slow track which will wait until the last moment to reveal saturation and energy, before Ananda, the last track, comes to reveal us strange but fascinating and very heady sounds. The combination of soundboard and the rougher rhythmic is perfect, allowing the band to close the album in the same mysterious haze it started with.
After six albums, My Sleeping Karma is as inspired as ever. Although very atypical and full of various influences, their style remains rich and enchanting, making Atma a new piece of magic that we can't get enough of.
90/100