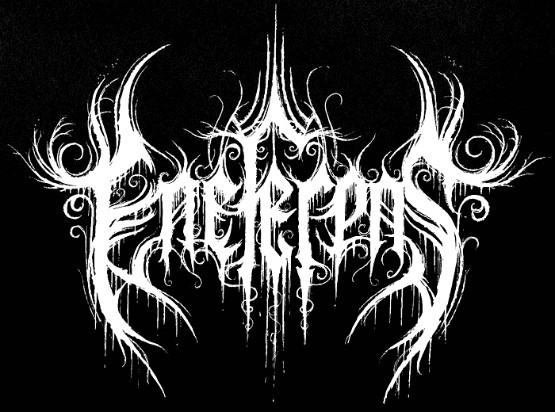 Whether my wanderings sometimes are truly a journey of deception, it's absolutely not what I felt when I discovered Eneferens' new album.
The project, created in 2016 in the United States, is the work of a single man, Jori Apedaile (ex-Arkheron Thodol), who overcomes everything from beginning to end, about composing, recording, mixing, mastering, but also the majority of artworks. Remaining into a musical universe focused on Atmospheric Black Metal, it seems that there's a lot of influences, and I gladly let you discover The Bleakness Of Our Constant, his third full-length.
It is with Leave, an instrumental track, that we discover the american composer's universe. A first contact with a quiet and airy sound, but mainly heady. Suddenly, a saturated-sound guitar that joins this melodic curtain, then the other instruments. Lead guitar obviously stands out, but the whole composition progress, then fades with a whisper. This Onward Reach takes following, with a raging and furious blast beat. Jori's vocals begins, throaty and tortured, as fast and sharp riffs are. Rhythm part calms down to turn into something more melodic but still aggressive, and vocals assuage, while going back to a clean sound. An ethereal tone can be heard faraway, and the song, while bearing its beauty, returns on more violent sonorities. On Amethyst, the composer allows himself to use this contrast between Atmospheric and Ambient Black Metal and moments with airy clean sound. However, when the rhythmic explodes again, clean vocals remain. While we believe that it's the end of the track, it relentlessly goes on until the final burst.
Awake seems to be a clean-sounding composition, but it's after a gripping moment that saturation comes back to guitars, without changing the rhythmic. The feeling remains the same, but instruments are between two universes. Atmosphere changes for Weight of the Mind's Periapt. Whether the rhythm part is heavier, it announces the cavernous growl that follows and that let me totally stunned. This vocal might associated to riff's melodicity is completely tremendous. If sound and finally vocals will be clean again, it's impossible to not be haunted by this flash unfurling wave of power. The rest of the album comes with 11:34, an instrumental track. Dreamlike, sounds come one by one, float a bit in the air, disappear before coming back, sometimes with more of them, the vanish again. Selene, the last song, reverts to Black Metal basis, with an as tortured sound as on the firsts tracks, that reconnects with its creator's virtuosity, and not even the distorsion-free moment will be an exception to this statement. Rhythmic renews itself while remaining coherent, flies away once more thanks to lead guitar then lands definitively.
After listening to The Bleakness Of Our Constant a first time, I was blown out. After listening to it once more while writing this review, I exactly had the same feeling. Eneferens' music is extremely heart-breaking, violent, subtle and powerful at the same time. Do you know what's more amazing? Jori Apedaile is also playing live, alone on stage to show us his universe.
90/100