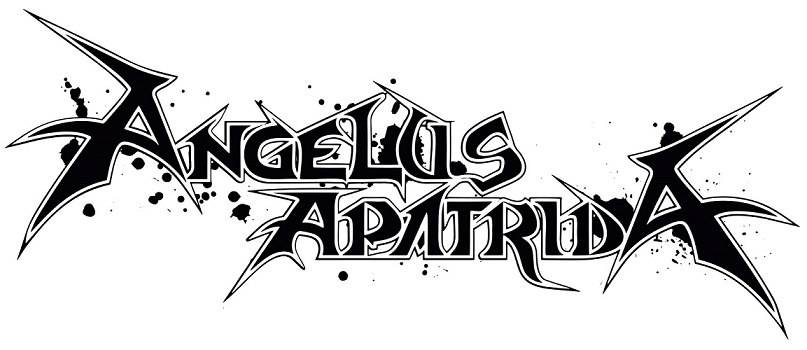 Angelus Apatrida comes to Thrash Spain!
Created in 2000, the band's line-up quickly becomes solid with Guillermo Izquierdo (guitar/vocals, Nexus 6), José J. Izquierdo (bass), David G. Álvarez (guitar, Eye Cluster) and Víctor Valera (drums). Together, the spanish offers us Angelus Apatrida, their seventh album in more than twenty years.
Angelus Apatrida's Thrash Metal was forged into revolt, pure energy and riffs made to break necks. The band draws inspiration from the greaters, so they naturally ask to Gyula Havancsák (Accept, Annihilator, Burning Witches, Destruction, Grave Digger, Jungle Rot…) for an artwork that announced what they're made of, but also to Christopher « Zeuss » Harris (Carnifex, Crowbar, Iced Earth, Overkill, Revocation, Suffocation…) for a bloody-tasting mix.
The band disposes of ten as effective as ravaging tracks to make us move, and their mission begins with Indoctrinate. Enraged blast, sharp leads and vocals that remind us of the style's american legends, as well as Bleed the Crown, a heavy and groove track. The pit would have already explode in less that ten minutes, and it's not with The Age Of Disinformation, a song that makes the band's roots obvious, with solid riffs and shrilling parts, nor the energetic Rise or Fall, that the band will slow down! The rhythmic suddenly accelerates, then Childhood's End is next. Between nostalgia and pure rage, the band moves forward and rolls upon us with a federative chorus.
We continue with the catchy Disposable Liberty, a composition that will make you nod following the rhythm, then with the fast We Stand Alone, of which bloody melodies are sometimes replaced by a voice with backing vocals. But the band doesn't forget heavy parts, as on Through The Glass, a song of which greasy Old School influences are obvious. No dead time, Empire of Shame is next, and I have no doubt on the song's capacity to make a whole festival crowd move around the world! The album ends with Into the Well, a true Thrash Metal steamroller which allows to confirm both the band's strength and creativity.
Angelus Apatrida makes new out of old recipes, and their influences allow them to create qualitative compositions! Angelus Apatrida is a very solid album that will make crowds around the world move, while criticizing the current society, which makes this album an excellent Thrash Metal pick for 2021!
90/100