Symmel & Xammo are here to make you dance.
Created in Sweden, the duo plays on Electro, Industrial, Gothic and EBM sonorities to create an explosive mixing. The alchemists deliver us their Mixtape.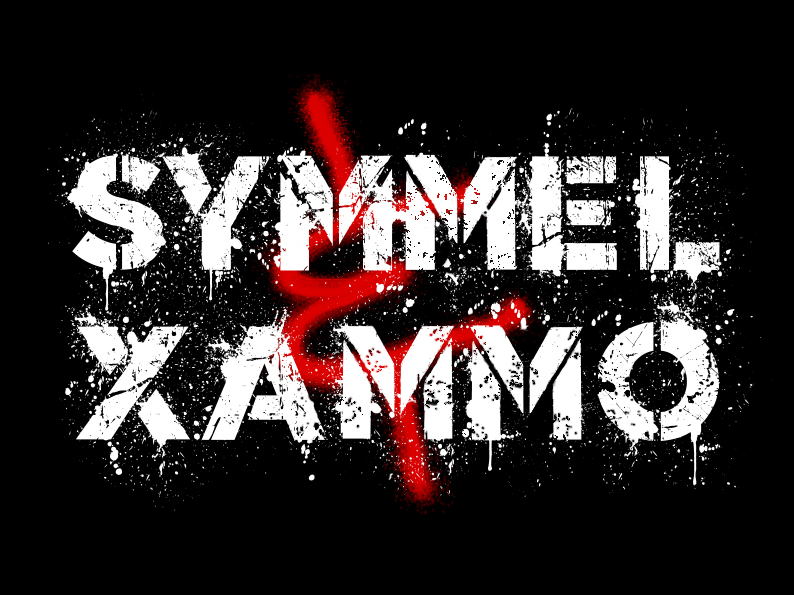 After an introduction on which we can feel a seizing melancholy and distress, the band unveils its true nature. Between a warlike Indus, a violent EBM and a sharp blackness, Resist This! literally assaults us with this musical heaviness. Simple and catchy riffs painted by those EBM sparkles and the band's howlings drag us to their universe, just like Screaming At Yellow Paint, a groovy and raw song. Rage is clearly laid out, and musicians do their best to make us understand it.
We go for Nazi Killer Electric Sheep's Got Sawtooth Teeth, a mix recorded during one of the band's live. This composition is clearly focused on heady and dancing sonorities, unveiling once more Electro influences on which the band can rely on while diversifying its sound range before going back to All U Love Is Need, a dark and heavy song. Oppressive tones are present, just like this ambient blackness and those smashing riffs. Happathy – Session Remix ends this EP with a dark Electro part that is significantly part of the band's roots.
I'm not used writing on projects like Symmel & Xammo. However, their Dark Electro/Indus caught and assaulted me since the introduction and the interest for their Mixtape will do the same to you!
75/100