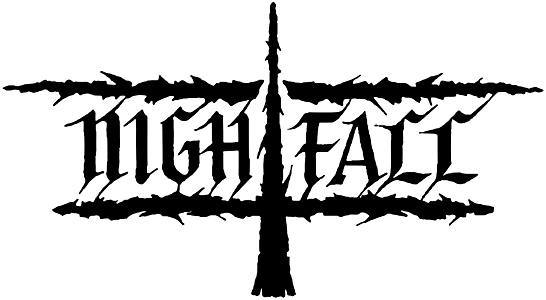 After a remarked absence, Nightfall offers us At Night We Prey, its tenth album.
Created in 1991 by Efthimis Karadimas (vocals/bass, also formerly guitar/keyboard, The Slayerking), the band is now complete again thanks to the come back of Michalis Galiatsos (guitar, Blind Justice, Snowblind) and Kostas Kyriakopoulos (guitar, The Slayerking, bass from 2004 to 2006), and the addition of Fotis Bernardo (drums, Necromantia, SixforNine, ex-Chaostar, ex-Nightrage, ex-Septicflesh…).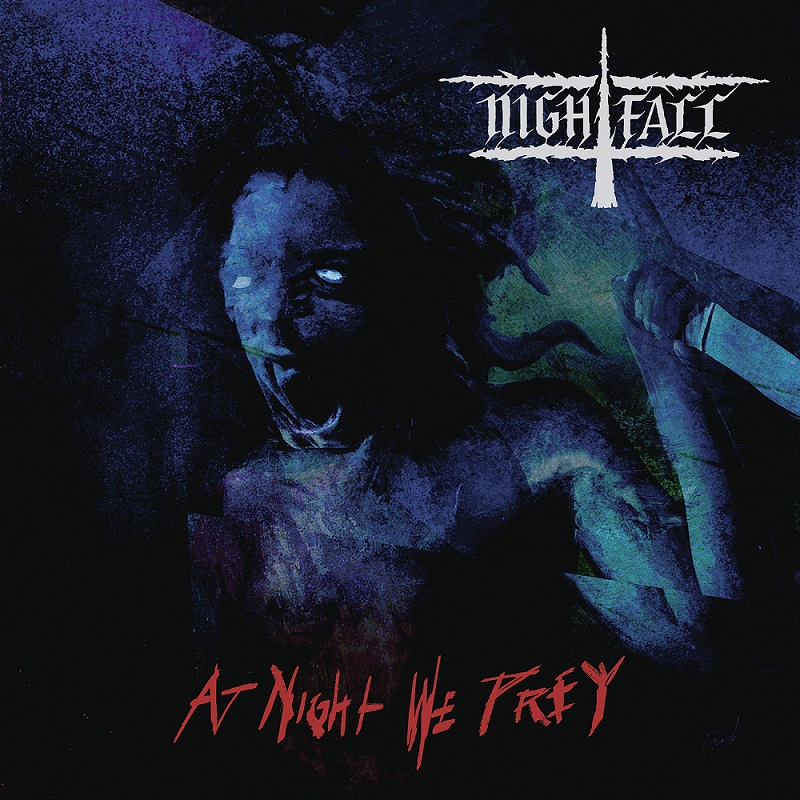 The band's style evolved through years, from a melting between Black, Doom and Melodic Death Metal to a softer Gothic Rock, but the creator decided to link again with his extreme roots. If She Loved the Twilight, the introduction, is quite soft while staying in those dark tones, blackness increases with Killing Moon, a melodic but incisive track. Those Old School accents created by leads dissonance and the rhythmic's wrath surmounted by howlings full of despair. We find this rage and this energy into Darkness Forever, a solid and fast track since the firsts moments, but that doesn't leave this curtain of blackness, like the mystical Witches, a dissonant and very catchy composition. Giants of Anger is next with both impressive and heavy tones, but also very melodic and hypnotic, feeling strengthened by drums and those weighing backing vocals.
Temenos' languor strikes next, between mystical sonorities, dark accents and this devilish acceleration, that finally leads us to sharp melodic harmonics, while Meteor God offers us a painful melancholy. Some Prog accents join the melting, just like this pessimist and dark speech, while Martyrs of the Cult of the Dead (Agita) drives us in the midst of a ritual. The song plays a lot on those heady melodies and backing vocals of Eleni and Suzana Vougioukli to accentuate the heavy atmosphere, then At Night We Prey begins. The song is very dark, very slow and however those melodies instantly captivate us. The singer's voice joins the dissonant but seizing mixing, that will be interrupted by a clean sounding break. Rhythmic goes back to weighing tones with female choirs until Wolves in Thy Head, the last song, begins. Raw and melodic Old School basis take over, ensuring a thick and tearing rhythmic, that suddenly accelerates to let place to a mystical and mesmerizing Melodic Black Metal until the song's last breath.
If Nightfall is part of the infernal greek trio, it is not an accident. At Night We Prey proves that the band really has its place into this group of precursors, offering contrasted and complementary influences for a unique sound that doesn't lose effectiveness.
90/100