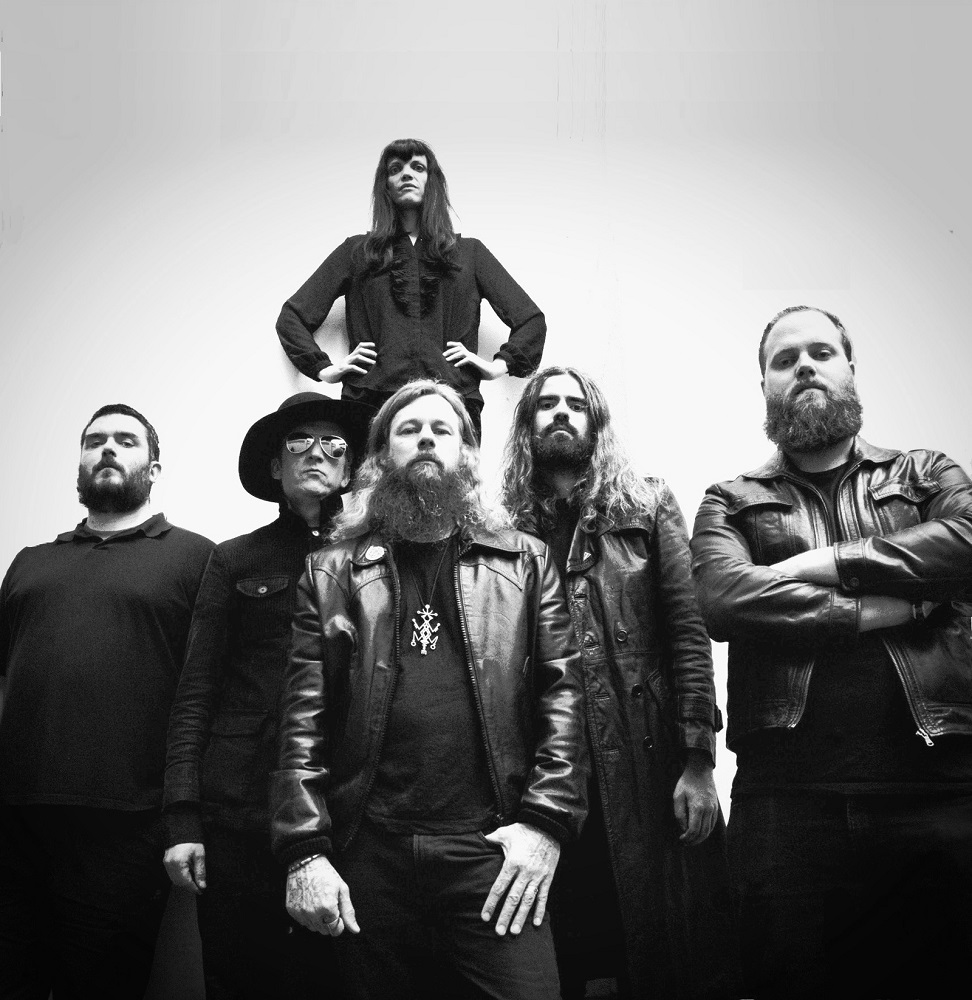 Michel Kirby and Corvus von Burtle, respectively guitarist and guitarist/bassist/keyboardist of the belgian band Wolvennest, took time to answer some questions about the release of Temple, the band's sophomore full-length.
Hello and first of all, thanks a lot for your time! Would you please introduce Wolvennest with your own words please?
Michel Kirby (guitar): Wolvennest is a project featuring musicians, artists, sound engineers, producers in audio and visuals, we have interests for music, videos, paintings, movies, rituals, occult and lots of more forms of arts. We are evolving as a collective and named ourselves The Nest. 
Where does the band's name come from? What is the meaning and the connexion with your music?
Kirby: I found the name on my way to a festival in Holland, I saw an airbnb named Wolvennest and said « that's it ». The band name represents all the persons involved in the project, which one is based mainly on collaborations between different persons, artists and bands joining their efforts in the one project…we are a Nest. 
Wolvennest is about to release Temple, the band's sophomore album, are you satisfied of what you've done on this album?
Corvus von Burtle (guitar/bass/keyboard): No regret, I would not change anything on Void. That album is quite a trip and has been very easy to record from day one. Pure pleasure from start to finish.
Kirby : I am satisfied with every albums that we released until here, no regrets only satisfaction with the evolution between each albums. 
The band's music is made of dark atmosphere, psychedelic sounds and haunting oppression, how do you manage to create a balance between all your influences? How does the creation process happen?
Corvus : We have been doing that since 2013 now, so I presume we found some habits. Michel, Marc (Marc De Backer, guitar, ed.) and I are 3 very different guitarists, with different visions of what music is. We found a good balance between us. And then you got Shazzula on top of that, and she is absolutely unique. From chaos will come order, or balance if you prefer. We are helped by a fantastic rhythmic section that focuses on serving the music. The music can love or hate it, or just not care about it, but it's honest, it's coming from our guts and souls, we don't have "expectations", we just do it because we love to do it. It's obvious, but just listen to shitloads of bands: it sounds like they are "working" if you know what I mean. I don't get it.
The artwork is very mysterious and mystical, like always, can you please tell us a bit more about it? What is its link with the album's music?
Kirby : For this album we did a wonderful meeting with Meike/the art of Maquenda. Her art corresponds perfectly with our universe and that as much on the visual level as spiritual. This painting fits perfectly with the musical content of Temple, you can watch the painting while listening to the album.
On this record, you collaborated with King Dude on the song Succubus. How and why did you pick him for this song? How does the collaboration happen?
Corvus: It was Marc's idea. And it made total sense. TJ (Thomas Jefferson Cowgill, real name of King Dude) has a unique deep voice that found its place on the song Succubus. He really did fantastic work, with all his heart, passion and professionalism. The vocal track we received was just absolutely perfect, thanks again TJ!!
Every song on this album has its own vibe, anchored in darkness, but All That Black and Souffle de Mort especially caught my attention. Can you please tell us a bit more about those songs?
Kirby: All that Black is the first song for which Marc de Backer built the vocal line giving a catchy side to the song, The lyrics are based on a text that one day someone left in his mailbox. Souffle de Mort is the song closing/ending the album, it's ritual and very witchy and being the last song on the album it broached the theme of the death, a tradition at Wolvennest, « la mort » the only thing we are certain.
What does inspire you to write music and/or lyrics? It can be music of course, but also something aside from music, like art in general, places…
Corvus: Life, Death, and everything in between. Regarding art, I'm more influenced by movies than music when it comes to actually writing music.
I had the opportunity to see the band on stage once in Paris back in 2019, as openers for Electric Wizard, and I felt like we were all involved into some kind of ritual or ceremony. How do you manage to create such a seizing ambience during live shows?
Corvus: We are fearless and focused on stage, with one mission: we want to see people leaving their bodies as much as possible. We are 6 people on stage (+ 2 off stage) focused on that mission. So I guess it's the total dedication of almost 10 people that creates the ceremony. But it only works if people in the audience are "into it" if you know what I mean. And I guess it's why we found our place on Black Metal shows. We don't fake anything. It's not a show, it's an experience.
After releasing music independently, the band is now signed to Ván Records, does it change anything to your work habits?
Corvus: We have collaborated with Ván for almost 5 years. They repressed the first release (the collaboration with Der Blutharsch), so it's nothing new. Ván Records is respected and is reliable. No ego or shit involved, just passion, hard work and reliability!
I know that Covid-19 fucked a lot of things up, but was the band touched in any way by the situation? How do you manage to get further despite the situation?
Corvus: Like the vast majority of humans, we were not physically touched by it, only by the consequences on society and the way we are living now, with all the restrictions. The band was rising step by step, and Covid changed the rules. But it does not have any consequence on the quality of the music. We still have total control on that and, at the end, that's the most important.
Kirby: I try to take as much distance as I can from the situation, I devoted a maximum of my time as I usually do to music and I took the opportunity to discover and do a lot of walks in the forests of my neighborhood.
Even if the situation is still uncertain for 2021, do you still have plans you could unveil us for the future?
Corvus: Roadburn Redux in April. We'll do everything to propose something special.
Do you remember the very first time you picked an instrument up? When and how was it?
Corvus: I was 16,and my only ambition was able to do some Kiss, Judas Priest or old Savatage on bass. My mom paid me a Washburn bass (that was stolen years later), I learned how to play bass all alone, never had a lesson. I learned guitar some years later and never got tired of it. All you need is faith in yourself and a supportive mom ;=)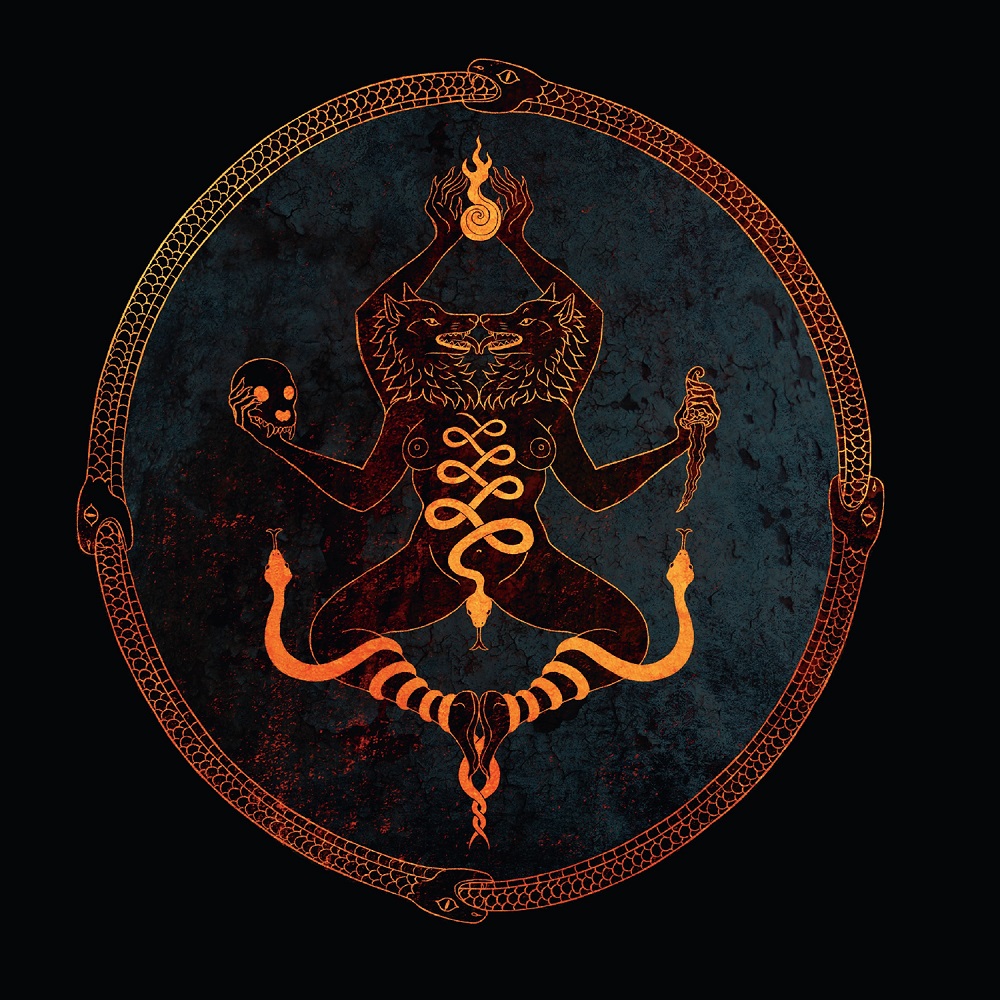 How did you discover Metal and dark music back in time?
Corvus: Emperor, In The Nightside Eclipse. Game changer!
Kirby: Very beginning heavy metal 80's AC/DC, Iron Maiden, Judas Priest, Black Sabbath and the first more dark experience were Mercyful Fate, Venom, Slayer first album and as ultime first occult opus Hellhammer.
Do you have any hobbies aside from music? What would have been your dream career if you didn't begin music?
Corvus: Music is our hobby. But I never dreamed of becoming "professional".
Kirby: Next to music I generally have hobbies which are related to sport.
What is your best and your worst experience as a musician ever?
Corvus: The worst? Probably playing bass for an American band some years ago. The drummer was not there, so the guitarist/singer kinda programmed a drumkit. It was horrible to do. A total experience of insecurity. That's the last time I'll be helping a band as session musician, that's for sure! For the best, quite ironically, it was at the same festival, but with Wolvennest. I felt quite horrible, and had to play the day after with Wolvennest. My brothers H. and Z. from LVTHN joined us on stage. Mountains, spirits and fire. Those 3 words describe the show.
Kirby: Great memories of the House of the Holy fest in the mountains and of course good ones on other festivals too. Worst memories I have very few and leave my mind very quickly.
How do you see the underground scene nowadays? Did it change since the beginning of the band, and how do you think it will evolve?
Corvus: The underground scene will always be there, whatever the scenario. Maybe some rats will leave the ship when they will see that there is not much more money involved in it, but that's not a problem. The really good music is and always will be far from money and deadlines. What I noticed is that more and more musicians have more than one band, thanks to technology, which means that you sometimes have to dig deep to find great music. But it was already the case when tape trading was still a thing. Passion and devotions are the keys!
What if I ask you to compare Wolvennest's music with a dish or a beverage? Which one and why?
Corvus: Water from the purest source possible.
Last question: which bands would you love to tour with? I let you create a tour with Wolvennest and three other bands!
Corvus: Well, we already did it with Dread Sovereign and Saturnalia Temple + The Ruins of Beverast in Brussels. But, on a personal level, I would love to tour with Jex Thoth for example.
Kirby: As Corvus said we did a tour with Dread Sovereign and Saturnalia Temple and this was a fantastic one…
That was the last question for me, thanks a lot for your time and your music, last words are yours!
Corvus: Salutations to everybody reading this ! We live a bizarre time, but it's still possible to achieve things. May everyone stay focused on what we can still control. Peace.