Autarkh has a terrific start!
Created in 2020 by Michel Nienhuis (vocals/guitar, Our Oceans) after Dodecahedron's disband, the project slowly gets shape with David Luiten (vocals/guitar), Tijnn Verbruggen (synthesizers/drums programming) and Joris Bonis (synthesizers/arrangements), giving birth to Form in Motion, its first album.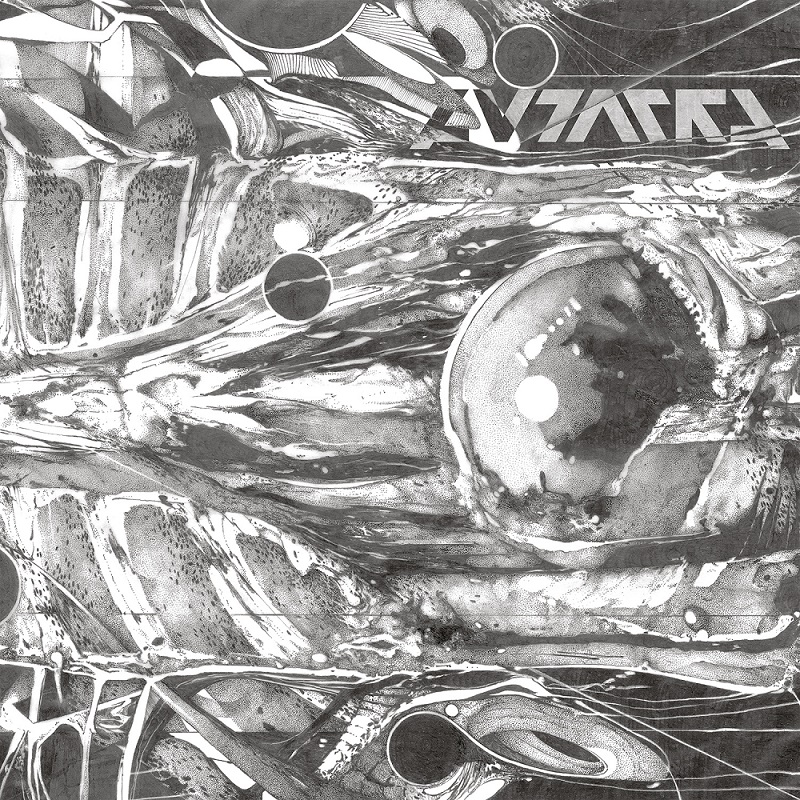 The first contact with this "Contemporary Extreme Metal", aside of the complex and futuristic artwork by Manuel Tinnemans, is made with Primitive Constructs, a worrying introduction that slowly gets closer before unleashing Turbulence. We feel that despite the raw violence the band spreads, everything is well planned, whether it is riffs, wild howlings or those modern-sounding hits. Influences come from Prog to Industrial, from Death to AvantGarde, but everything is made to serve this violent sound that offers very strange parts coming from Electronic music. Same feeling for Cyclic Terror, a quite technical song that doesn't hesitate to totally break the rhythm to explode in our face, allowing the vocalist spread his creative madness and its raging insanity. Soft break with Impasse, a very short song with catchy percussions and dark ambience before listening to the heavy and groovy Introspectrum, a seizing and scary song. Riffs are entailing, but seems to be infused with ice-cold tones, a visceral blackness and a rage which is hard to contain.
The long Lost To Sight reconnects with an apocalyptic ambience, warlike hits covered by modern effects and a rhythmic that can explode at every moment while the singer plays with his large vocal range. The song is still quite calm, like Metacognition, an instrumental composition that throws us in the depths of our mind before Clouded Aura. The song melts this viscerality, this rage, some heavy sounds, an infernal fastness and heady motivating effects. The alternance between all those elements make this heterogen melting an unstable but fascinating substance, just like Alignement, an ice-cold and airy song. The band obviously doesn't forget heavy and crushing parts, but the outcome is quite heady until the final that introduces us to Zeit ist nur eine Illusion, the final instrumental song. It seems like the band's universe exploded, and we walk through the ruins to get out the album.
Autarkh is a complex project, that doesn't hesitate to draw from a large range of sounds to  achieve its ends. Form in Motion is an ice-cold but rich, catchy but strange album that makes us expect the unexpected. 
85/100