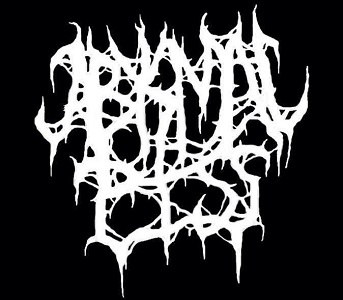 First album for Abysmal Piss!
Created in 2013 by JT Letras (vocals/guitar), the band regularly offers demos or singles, but it is when John Rincon (bass, Foul Play, ex-Accidentally Murdered) and Jose Mayorga (drums, Foul Play, ex-Accidentally Murdered) entered the band that they recorded and release One With the Rotting.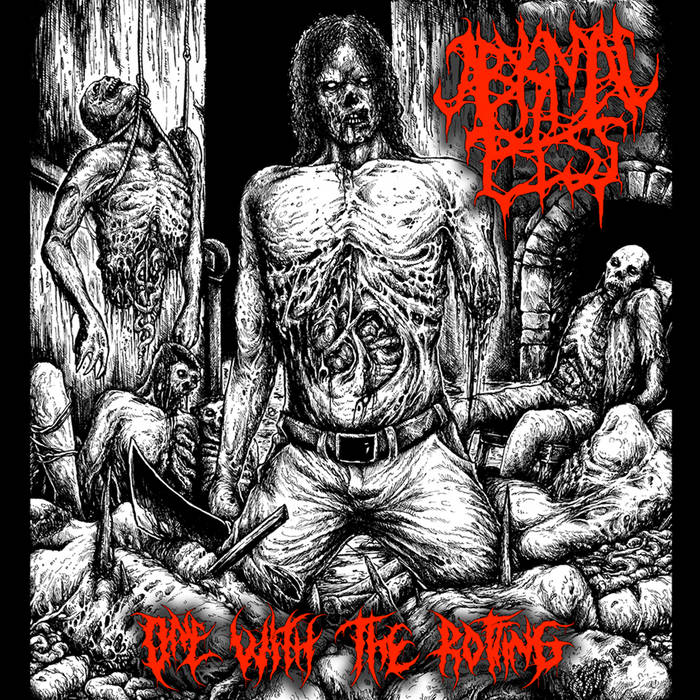 Recently signed at Pathologically Explicit Recordings, the band evolved into a hybrid melting between Slam Death, Brutal Death and Goregrind. After a sampled introduction that brings the firsts riffs up, the greasy and brutal sound comes to crush us with the grace and delicacy of a bloody cadaver. I Will Crush Their Fucking Skulls offers heavy and dancing parts, then the band welcomes Salvador Rodriguez (Stages of Decomposition) for Manifesto of Filth, an as raw as violent song. Goregrind influences are highlighted on Feminist Face Fuck, a short but thick composition, while One With the Rotting conscienciously smashes us with an Old School and moving Slamming Brutal Death. We go back to very crude violence with the fast Family Splatter that will make us want to enter the pit, then auditive greasiness surfaces again with Whore Hunter, a simple and effective song. Effigy of Severed Genitals, the last song, melts cavernous growls with more piercing screams to close the album.
Abysmal Piss signs its first mischief into blood and grease. One With the Rotting is a but short but very thick, and the album makes us want to hear more before going back to fight into a live show mosh pit.
80/100