I am not going to insult you by introducing Candlemass.
The legendary swedish Doom band decided to record its first and only 2020 lockdown session, known as Green Valley. Make place for Johan Längqvist (vocals), Mats Björkman (guitar), Lars Johansson (guitar), Leif Edling (bass) and Jan Lindh (drums).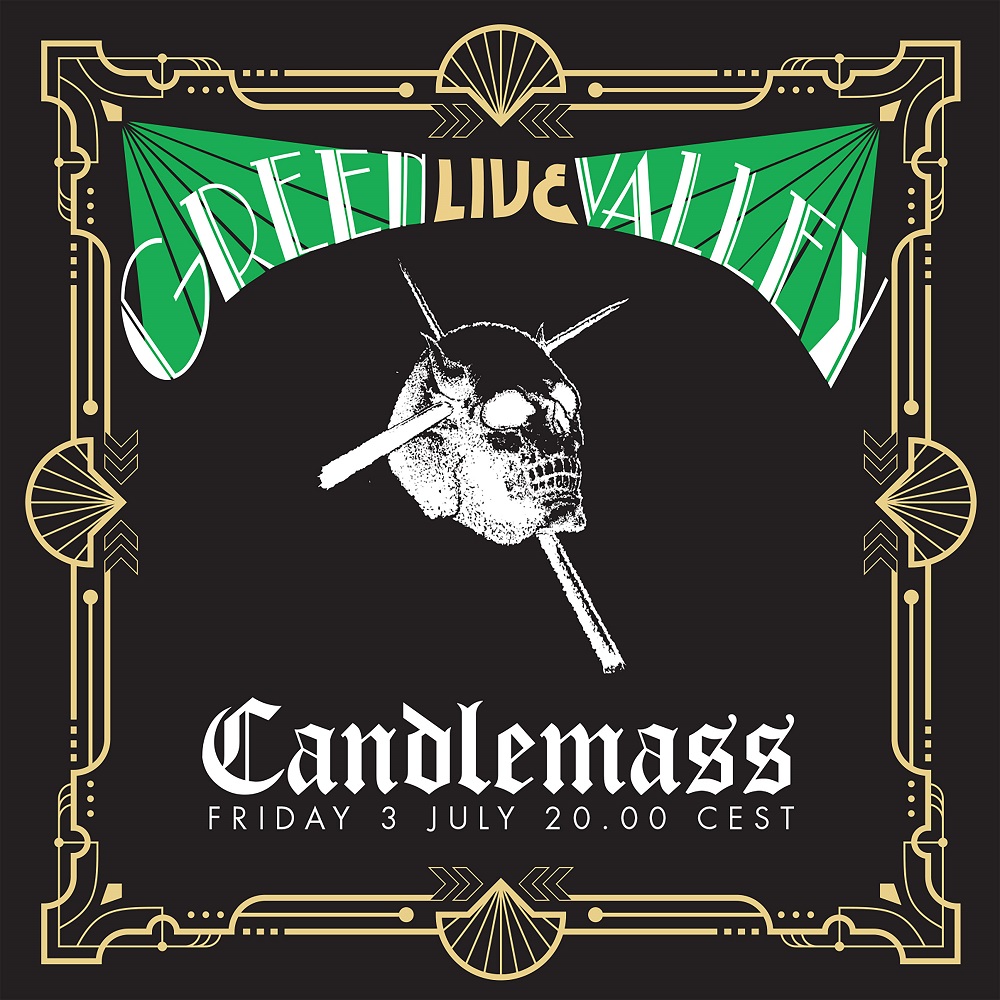 For this live, Candlemass decided to offer us a setlist focused on the legendary first four albums, that allowed the band to acquire its recognition and shape the sound of their style. We obviously have the mythic Well of Souls, the catchy Mirror Mirror or even the dark Bewitched, that crossed ages with this so heady and melancholic sound, but also several interpretations according to the line-up. But today, we have Leif Edling on bass after several years of break, but also the legendary raw voice of Johan Längqvist, who was vocalist on the swedes' first album.
Are the songs played to the note? No, and that's what makes live shows' charm. The weighing and captivating ambience is here, but live's raw tones too. The band obviously plays some classics from this part of their impressive discography, but also Astorolus, a composition taken from their last album, which shows us that this haunting energy is still here. At the risk of sounding a bit "fan-service", the band offers a real Old School performance that will please to fans but also to everyone who discovers the band. As usual, the swedes offer a raw and melodic performance, offering a decayed universe that ends by the mythic Solitude, a melancholic lament recognizable amongst many. But the band doesn't stop here, offering a qualitative bonus, a soundcheck recording of Demon's Gate. Once more, the song is legendary and shows the band has full capacities.
Candlemass has nothing more to prove since the beginning of its career. With the Green Valley live, the band shows that they know and control better than anyone its art, that shaped Doom years ago, but also the scene that we miss as much as they do.
95/100