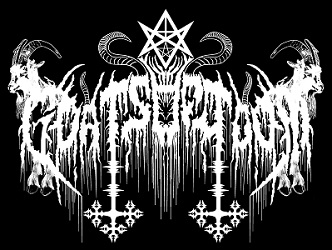 Goats of Doom is back for blasphemy.
The finnish band composed of Scaregod (vocals/guitar/bass), A.H. (vocals), T.T. (guitar/vocals), R.P. (drums) and T.R. (bass/vocals) decided to change their universe with Shiva, their sixth album.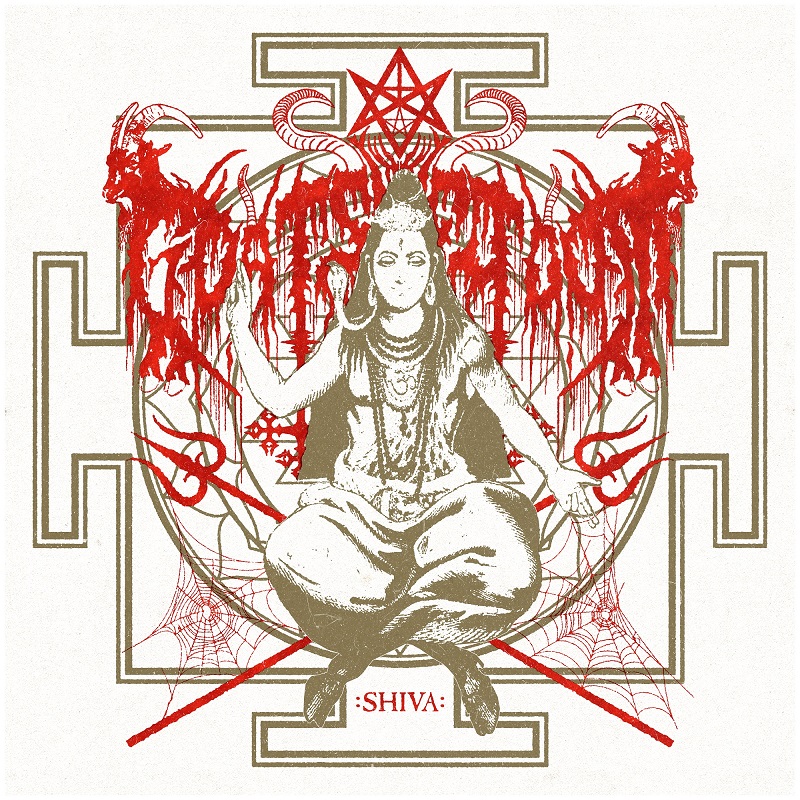 First of all, do not panic: the band's style is still anchored into Black Metal! However, the band also offers more mystical, sometimes cheerful influences, and less raw than before. We can nearly feel some Folk touches on ap?kály, the first song. Howlings and sharp harmonics alight on a catchy rhythmic, that doesn't take too much time to accelerate, then to wear diverse influences and seizing backing vocals. The sound of Uljas uusi maailma confirms us this very heady turn with mystical indian sonorities that still keeps this mad and visceral rage, while the roots will surface again on Luomiskertomus. The song melts ice-cold leads with a perky rhythmic and more colorful tones, offering a surprising and very heady melting.
The contrast continues on Armon varjot, a song that doesn't hesitate to use some soft clean sound on which the vocalist's singing offers some melancholy quickly joined by backing vocals and federative riffs. Voices use both screams and clean sound, then Korjuu offers heavier parts, between howlings and haunting slowness. The ambience also becomes more airy, creating an intense and seizing duality, moreover when sharp harmonics cease to let place to this choir of many voices. Rotat let influences from Melodic Black Metal express themselves without disturbing diverse howlings, then leads are highlighted before the song becomes quieter. Shiva, the last composition, melts mesmerizing clean sound with mad melodies and an aggressive basis, wonderfully illustrating this  new contrast inside of which the band evolves now, while letting every shade express itself.
The changing of Goats of Doom isn't as deep as we can think. Shiva offers more cheerful influences to the band's raw sound, that can disturb long-time followers, but this originality is very seductive!
85/100