Dödsrit is back to spread death.
Created in 2017 in Sweden by Christoffer Öster (guitar/vocals) as a one-man band, the musician releases an album, then hires Jelle (bass, Destructo, Nuclear Devastation), Brendan Duffy (drums, ghUSa, Morvigor) and Geor (guitar, Destructo, Nuclear Devastation, Mutilation Altar). Mortal Coil, the band's third album, is released in 2021 at Wolves of Hades Records.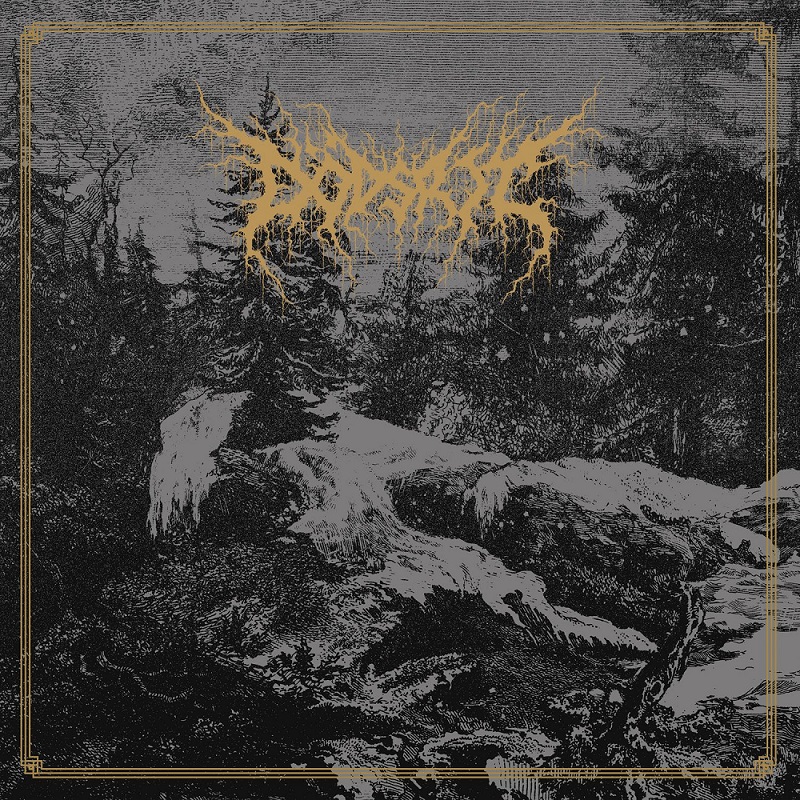 The Third Door, the first song, offers a true unfurling wave anchored into melancholy. The leads' airy and sharp sound alight on a solid and fast basis, while visceral howlings are added to the melting. Quietness allows this storm of melodies to come back with a catchy, nearly cheerful shape, or with some weighing heaviness then Shallow Graves comes with seizing riffs full of heady harmonics. Howlings are sometimes a bit rawer, perfectly linking to those foggy, thick and slower riffs but still very catchy. Rage lets place to more majestic influences, then Mortal Coil, the eponymous song, reconnects with blackness. The melodies' abrasive sound collides with a wall of rhythmic, then intensity progressively increases after a calm break. The band uses energetic patterns until the final, but Apathetic Tongues comes to sign the album end. An explosive Old School sound covered with epic but still very raw melodies, then some impressive Post-Metal accents come to complete the band's sound before some leads, followed by a break and this last majestic part.
Dödsrit's music has opposed and complementary aspects at the same time. Mortal Coil knows as much how to seduce us with a mesmerizing and heady sound, as to assault us with energetic and raw riffs before letting calm appease us again. 
90/100