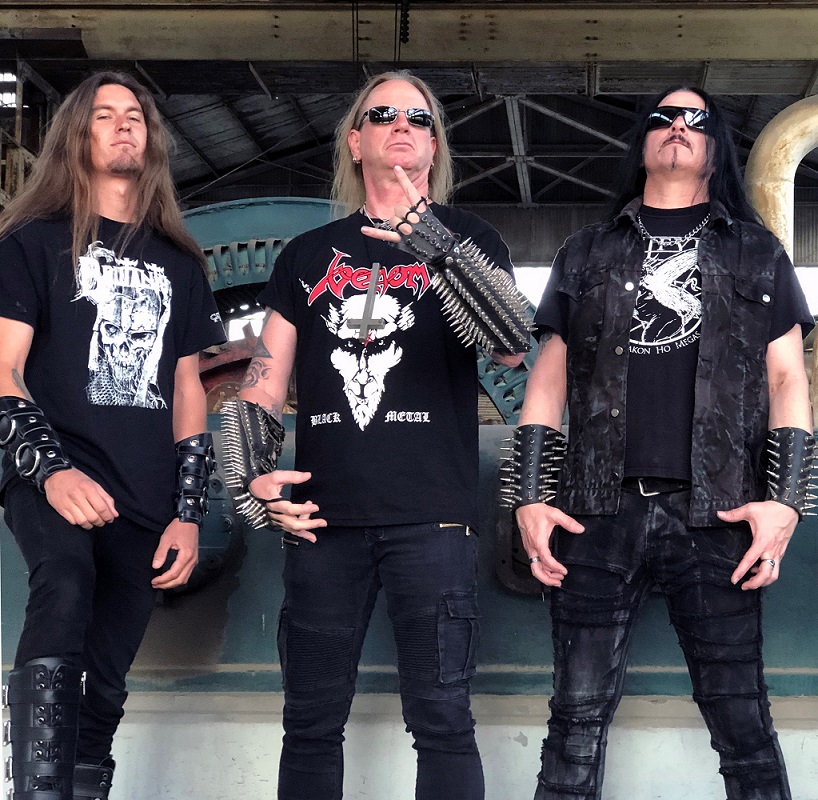 Kelly McLauchlin, founder and guitarist of the mighty Death Metal band Pessimist, announced a new album for the band. He took a bit of his time to answer my questions about the band, the new album and signing with Season of Mist.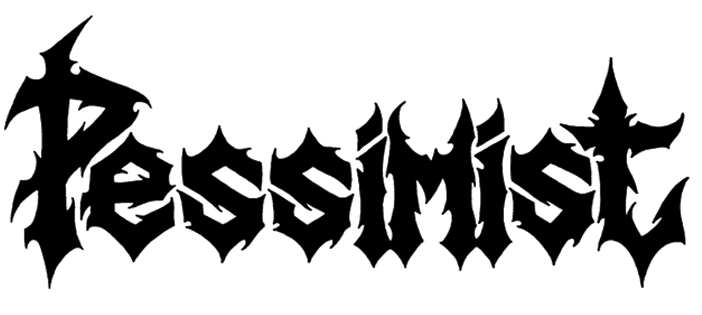 Hello and first of all, thank you for your time! Do you mind introducing yourself and the band Pessimist please?
Kelly McLauchlin (guitar): I am Kelly McLauchlin, guitarist and founder of the band Pessimist. I started ideas for the band in 1989, we formed the first lineup and began playing shows in 1993. We play a blend of Blackened Death Metal, with some Old School Thrash influence.
Do you remember why you picked this name back in time? What is the link with your music?
Kelly: Yes, at the time I was obsessed with the dark side and writing dark music, and « Pessimist » fit that the best, it describes that perfectly: « the doctrine or belief that this is the worst of all possible worlds and that all things ultimately tend toward evil ».
You just announced Pessimist started the recording session of the new album, what can you tell us about the new compositions?
Kelly: Our new album Keys to the Underworld will be 9 new songs, which I've written during the last several years.. you will hear obvious influences from bands like Slayer, Morbid Angel, Vader, Deicide – the songs are catchy, some fast, some slow – but always heavy, and always dark.. and always has that « Pessimist » dark and evil sound. 
What did inspire you to write those new songs? About riffs and lyrics of course.
Kelly: Several of these songs came from music I've written for other bands – for example, one song I wrote while playing in Possessed.. another song I wrote while playing in Thrash band Eliminate (with Don Doty), and you can really hear some obvious Dark Angel influence in the riffs. I have other riffs I crafted while touring in I Am Morbid. So you will hear influences from some of the bands I have played in, and a similar style as those bands. The lyrics and song ideas are from a variety of concepts, I work very closely with our vocalist on song concepts, structures, the lyrics and even the vocal patterns.
Pessimist introduced Tim Yeung (I Am Morbid, ex-Divine Heresy ,ex-Hate Eternal, ex-Morbid Angel) as official drummer, how did you meet and began to work with him?
Kelly: I have known Tim for more than 20 years – our bands (Pessimist and Agiel) played a show with Gorguts back in 2000, in Rochester, NY. When we met, we hit it off immediately, talking about cars and Death Metal. Of course nowadays we also play together in I Am Morbid, and now we finally have the chance to work together on some original material for the new Pessimist record. At the time of this interview (may 11th, ed.), we have just completed tracking all drums for the new album, and we are all super-excited to unleash it upon the world.

In addition to the new album, you also announced a new collaboration with Season of Mist, what can you tell us about that?
Kelly: Yes, we are excited to announce we have signed with Season of Mist, for a new multi-album deal – as well as reissuing our classic albums, which will be available on vinyl for the first time ever. Our back catalog which includes Cult of the Initiated, Blood For the Gods, and Slaughtering the Faithful have all been completely remastered, and it's the best they have ever sounded. Cult will be a 25th-Anniversary release, and features completely new artwork. All the reissues include previously-unreleased bonus tracks, new layouts, rare and never-before seen band pics from early eras of the band. Everything has been done to make these reissues something really cool and special for the fans!
Season of Mist also announced the reissue of your three full-lengths, have you already heard the remastered tracks?
Kelly: Yes, I worked very closely with our mastering engineer throughout the entire process, and this is absolutely the best these albums have ever sounded. We are very grateful to be able to bring these albums to life again, after having been out of print for many years – there are new generations of Metal fans that will now hear our music! All of the new remastered versions are already streaming online at Youtube, Spotify, etc. 
Do you feel the new album can be labelled as an evolution of your sound, or as something else? Do you have new inspirations?
Kelly: This album is an evolution of Pessimist music, and also a re-focusing to our roots. Fans will definitely hear a development of our sound, and a continuation of our style – especially from Blood For the Gods – also some more complex song structures and extreme brutality from our first album Cult of the Initiated and Slaughtering… It will definitely be worth the wait!
How does it feel to be back at work with Pessimist after all those years? Do you feel more confident or anxious about this comeback?
Kelly: It feels amazing!! We are all at 110%, this band and our new music is ready to be unleashed upon mankind! Also, we can't wait to get back out there and play some shows!
Unfortunately, Covid-19 striked the world last year, did it have any effect on your work as a band? Did it have an effect about the new album?
Kelly: Well, in a way this helped facilitate the writing of the new album, so in that regard we have been extremely fortunate. Otherwise, aside from not touring traveling and playing shows, this has been a very productive time as far as practicing, rehearsing, and writing new music. We appreciate all the support we have seen from our fans during this time, and we can't wait to get out there and see everyone again real soon. 
What do you love about your music that you cannot find in other band's music?
Kelly: I like to write catchy songs and riffs, Our songs have hooks, our riffs are catchy, and memorable. While there are plenty of bands who are still doing this since the early days, I'd say overall that is missing from some of today's music, especially in Death Metal.
What is your best and your worst experience as a musician ever?
Kelly: I don't focus on negatives, always best to stay positive! Some of my favorite moments have been auditioning for Possessed, getting the gig in I Am Morbid, and Pessimist signing to Season of Mist!
Maybe you already heard about the french Metal scene? Which french bands do you know?
Kelly: My favorite French metal band is called High Power, they had a song Offrande Charnelle… but this is old school Heavy Metal, haha. Aussi, je parle un peu de français – j'etudie pour sept ans, dans l'ecole. Vive la France! 
What if I ask you to compare Pessimist's music with a dish? Which one and why?
Kelly: Maybe a burrito: it has everything you need: blast beats and double bass, heavy guitars and sick vocals.. then seasoned slightly with some harmonies, and interesting arrangements. It's also an old favorite, you can go back to it again and again, and it is always awesome. 
Last question: which bands would you love to tour with? I let you create a tour with Pessimist and three other bands!
Kelly: Some of our favorite bands to tour with would be Cannibal Corpse, Morbid Angel, Suffocation, Immolation, Belphegor.. of course also Metallica, Slayer, and KISS! Haha…
That was the last question for me, thanks a lot for your time! Last words are yours!
Kelly: Thanks for the great and interesting interview! Merci beaucoup! Watch for Keys to the Underworld, coming soon!!