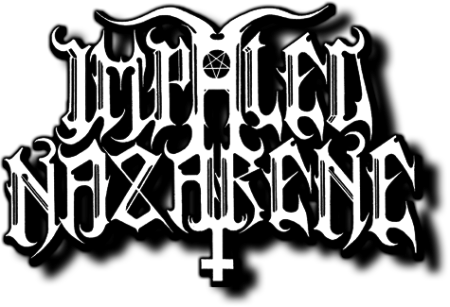 After a short EP, Impaled Nazarene offers us its album!
Since 1990 under the name of Mutilation, the finnish band led by Slutti666 (chant, ex-Diabolos Rising, ex-Obscene Eulogy) isn't over with blasphemy! Accompanied by Repe Misanthrope (drums, ex-Belial), Arc v 666 (bass, Rottendawn, ex-Abhorrence) and Tomi UG Ullgren (guitar, Counting Hours, Diablerie, Shape of Despair, ex-Finntroll), the band releases Eight Headed Serpent, its thirteenth album.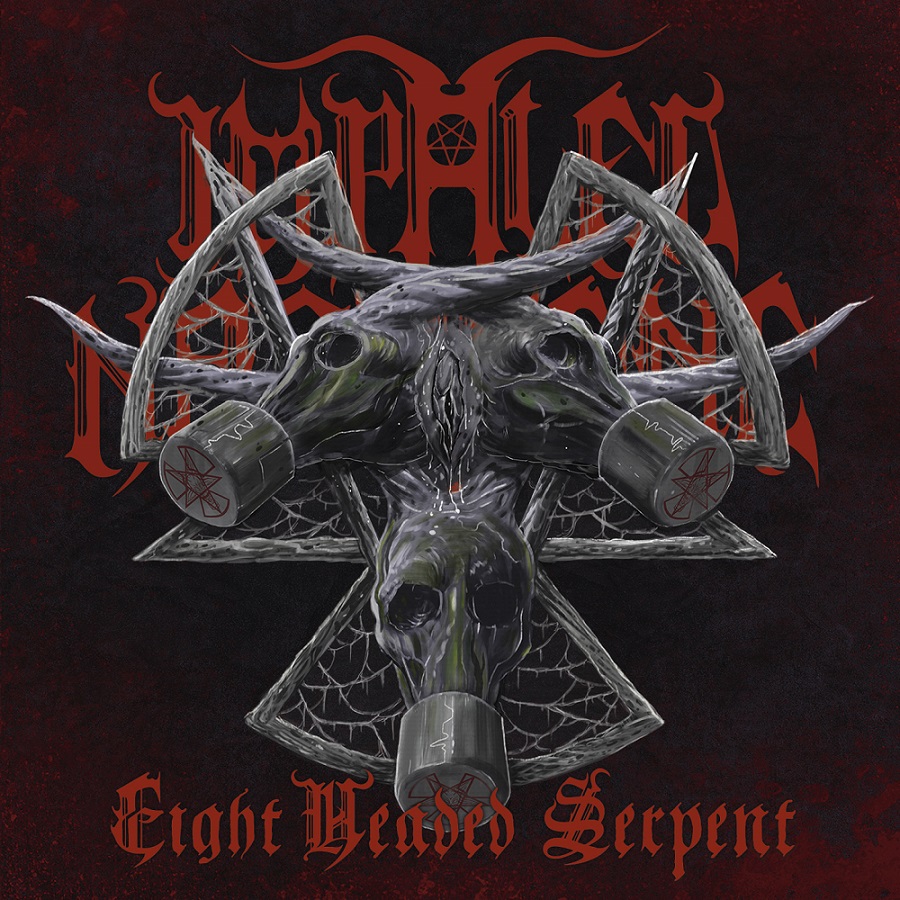 The album begins on Goat of Mendes, the visceral track previously unveiled to which the band injects an exorcism as introduction. Possession is immediate, and the band continues with Eight Headed Serpent, a fast and effective composition with unhealthy and obvious Punk roots. We have this Old School sound and this hooking aggressivity which is one of the band's main characteristics, just like on Shock Wave, a seizing song. This unholy and Old School sound is supported by some majestic ambiences, strengthening the contrast with the raw and effective rhythmic, then The Nonconformists continues into this catchy and fast vein. Impossible not to be caught by those greasy riffs and those uprising screams, followed by the short Octagon Order. Once again, effectiveness is the band's watchword, and they will only slow down in the end with a shrilling scream.
Metastasizing And Changing Threat continues on this way with a wave of hooking violence, while creating a dissonant ambience to let leads a special place, then Debauchery And Decay offers a slower introduction on which the vocalist screams before this energetic Punk/Black surfaces again. Less than a minutes of raw straightforward riffs for Human Cesspool, then Apocalypse Pervertor keeps the same elements to strike and make us nod quickly. The ambience becomes unhealthy again with Triumphant Return Of The Antichrist, then heaviness catches Unholy Necromancy, a very dissonant and raw song, perfectly embodying the band's spirit. Cavernous growls are added to those screamed lyrics on apocalyptic riffs, then the band offers a new acceleration with Mutilation Of The Nazarene Whore, a raw and effective song like only them know how to make. Foucault Pendulum, the last song, plays on a melancholic and mystical languor thanks to this weighing slowness and those airy leads, while the vocalist brings screams full of pain for a final that looks like misery.
Impaled Nazarene is genuinely back. With Eight Headed Serpent, the band proves they didn't forget how to build raw, short and effective songs, but also that unhealthy and weighing ambiences have no secrets for them!
85/100