Astronoid is celebrating its 10th anniversary with a new album.
Formed in 2012 in the United States by Brett Boland (vocals/guitar, Kataan), Casey Aylward (guitar), Daniel Schwartz (bass) and Matt St. Jean (drums, ex-Vattnet), the band is releasing Radiant Bloom, its third album, in partnership with 3DOT Recordings and Century Media Records.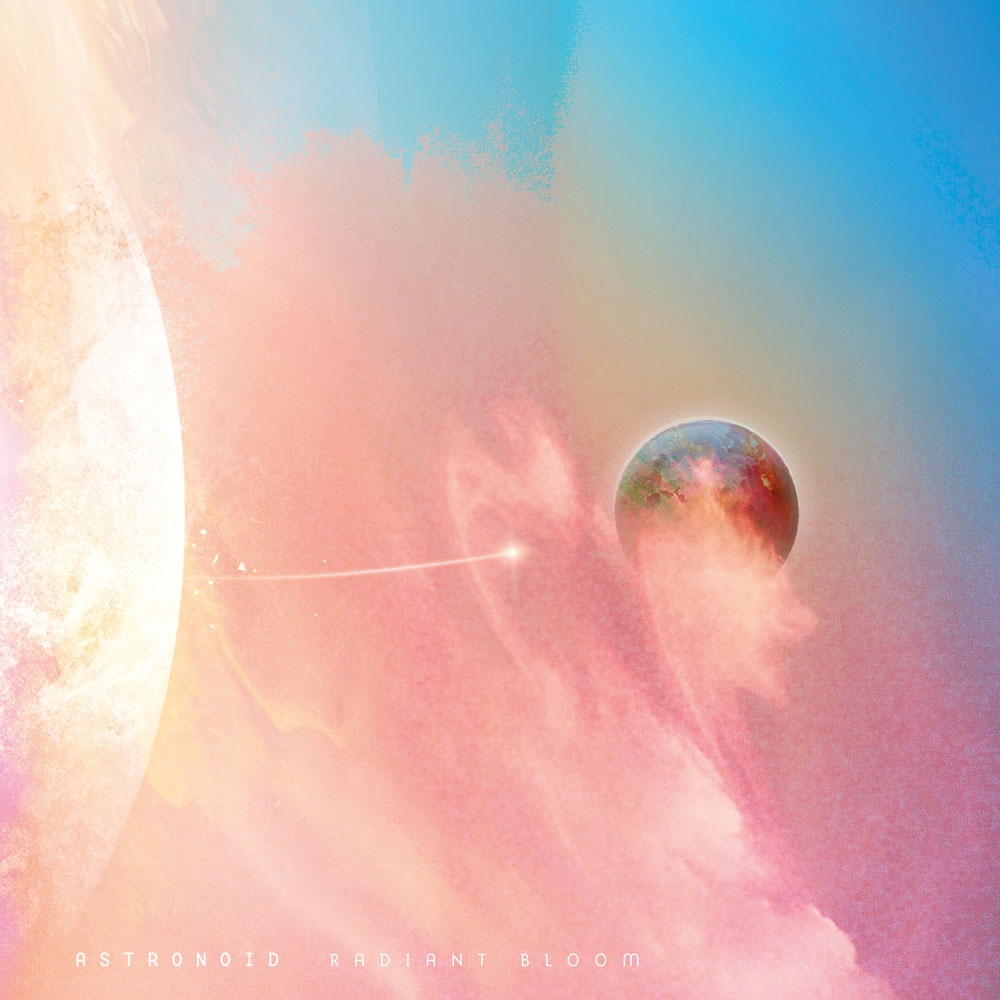 Admin, the first track, is my very first contact with the band. I discover a progressive sound which draws from many roots to build its soaring and saturated universe, fueled by ethereal vocals, some darker and oppressive effects, then Eyes takes over with heady melodies and airy sounds. The sound slowly envelops us while being very catchy and quite heavy, while Sleep Whisper immediately places us in the center of an ominous darkness, creating an impressive contrast with the very soft vocals. The intensity of the track is palpable, building a heavy cloud which will become more powerful and aggressive with Sedative, the following composition. There is even a groovy blast and technical spikes which give the violence a seizing consistency before calming down again with I've Forgotten Your Face and its softer influences. Even the part where drums explode is calm and soaring, letting that majestic dissonance take over, just like on Orchid which sounds to me like a mix between Post-Punk and Black Metal. And once again, the two sides of the band's music complement, mix and respond to each other, while leading us to Drown and its more raw Post-Hardcore roots. There is also a slight change in the vocals, which become more melancholic but also darker, before Human unveils a haunting and much heavier sound. The track remains anchored in the Prog influences fueled by modern and ambient keyboards, while Decades, the long last track, is led by the bass and its soaring sounds. The length of the track allows the band to slow down, letting the leads fly over the catchy rhythmic, then the finale brings the album to a close before slowly fading out.
I just discovered Astronoid, and I already know I like the band. Their blend of calm and rage is expressed perfectly on Radiant Bloom, a soaring and diverse album that takes advantage of the combo's saturation and different influences.
90/100