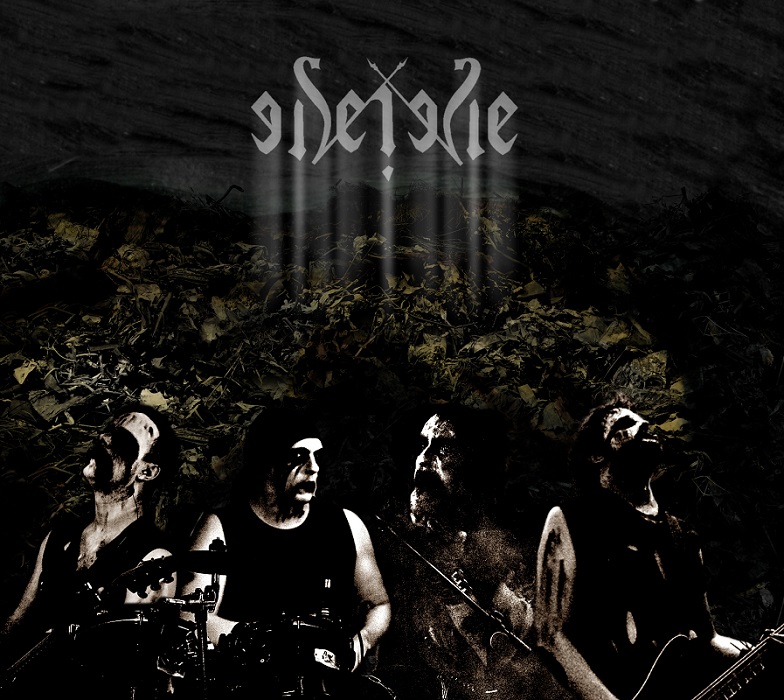 Shortly before Auakistla's release, Seide's third album, Wotan (bass) and Count D (vocals) took time to answer my questions.
Hello and thanks a lot for your time. How would you introduce Seide to someone who never heard about the band?
Seide: Seide is a Black Metal entity that follows its singular way since 13 years. Born from the ashes of Anteis Symphonia, project of the singer Count D. and parisian cronies that play Black Thrash or others, Seide evolved from minimalist dark to a more and more personal, aggressive and explorative style. Reflect of our darkest and most gruesome portrayals, our music deconstructs in its own way ego, familial, religious, political, perhaps musical dogmas. This sight can be expressed in several languages: french, english, german, swedish, spanish, nahuatl…
This conception of music pleased to some guests we welcomed in the past: Niklas Kvarforth (Shining) and Blasphemer (Aura Noir, ex-Mayhem).
Why did you choose the name Seide? In which way does it fit to the music you play?
Seide: Seide, "silk"'s softness in german haha! No, a "séide" (devotee in english, ed.) is the blind disciple of a cult or a cause, the band's name is a cynical opposite to the slave moral. The pronunciation is often hazardous according to languages, but it's a part of our identity now!
Auakistla, your third album, is about to be released. What does the title mean? Are you satisfied of the album? Maybe you already had some feedback?
Seide: This word means "drought" in nahuatl, an ancient mexicam language, we felt it is meaningful for the whole album climate, exploring soul's dryness, sides of a world devastated by dogmas. We liked the mysterious sonority and the word's musicality too. The use of Nahuatl is also a reference to Noche Triste, which is about the defeat of Hernán Cortés in Tenochtitlan in 1520 against the Aztec rebellion. A night of slaughter by a people that refused this spanish "conquest", even if we all know the final.
To come back to the album, we think that it's our best output to date, and we're proud of it, it is the result of a chaotic creation process but in the end it projects well the shadow we wanted. It's too early to have a representative idea of feedbacks, but we know it will find its audience.
The sound of this album perfectly follows the previous one, keeping this dirty and piercing aspect at the same time, but also by incorporating wide-ranging influences, how did you compose Auakistla? What does inspire you for both music and lyrics?
Seide: Thanks for your analysis, composition with Seide follows tortuous meanders. Usually a riff weave is brought by Shub Niggurath and "jammed" in rehearsals to suffer the worst outrages before being accepted. Those seven tracks, music and texts, are the output of a discontinuous process that happened during several years but which progressively began to tell a story. It is not a concept album, but some kind of sequence of paintings of a life shared between the hatred of a sick social entity of which it is part of and the contemplation of its inner desert. Some paintings are urban and cold, some other more visceral, into raw emotion.
There is also a guest on Auakistla, with an unusual instrument for Metal music. How did you have the idea to add some saxophone parts on tracks?
Seide: On a very heavy, suffocating part of the album, we wanted some kind of melody to come off it, some kind of dissonant chorus, melting shrillness and melancholy, the saxophone was fine for this. We talked about it to Kjetil Selvik from Solefad, who was enthusiastic about the idea to play with us. But our respective schedules didn't allow us to record. The meeting with the saxophonist ZarC (also drummer for Enemy of the Enemy) made the rest. We loved his addition so much that we asked him to play on another part. The saxophone became an essential component of Secheresse and La Danse des Pendus, propelling them into another dimension.
My favorite song is Insectes, a melting of unhealthy sonorities, primitive energy and heady riffs, how do you manage to include as much diversified elements to a Black Metal basis?
Seide: Each song commands its progression, it's some kind of natural pattern with us not to comply, being restricted every track in the narrow limit of what Black Metal should be but in the spreading of an assumed freedom. For us, Black Metal defines more than a style, it's an extreme research of freedom…
About recording, you called once again Andrew Guillotin and his Hybreed Studio, what do you like into this collaboration with him?
Seide: We work in confidence with Andrew, we like the man, his skills, his consistency. After the recording in the Hybreed Studio, it's Julien Hovelaque (L'Eclat du Déclin, ex-Ave Tenebrae) who handled mix and mastering, we really like him as a musician, and we were impressed by his mastery and his requirements on control. The output meets our expectations.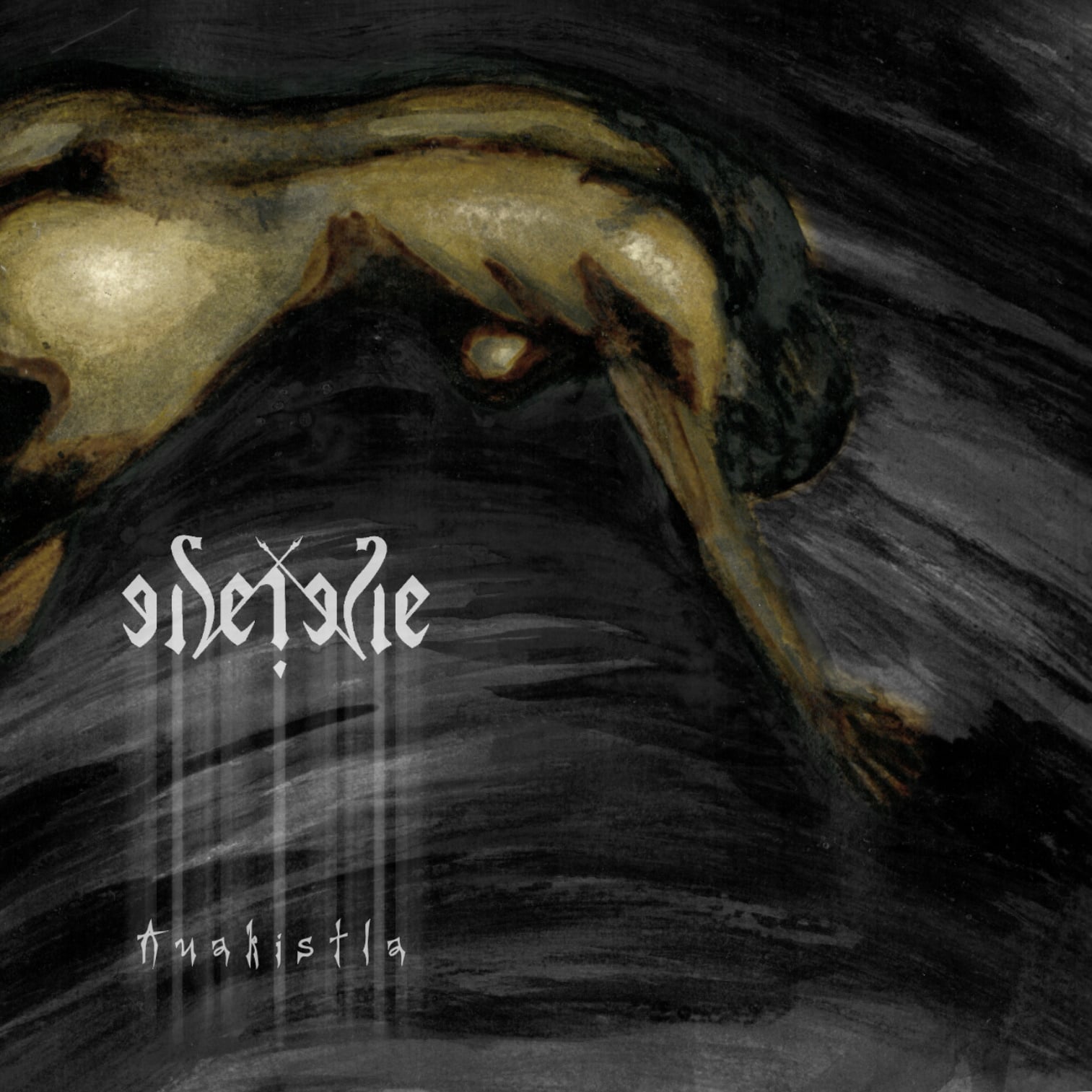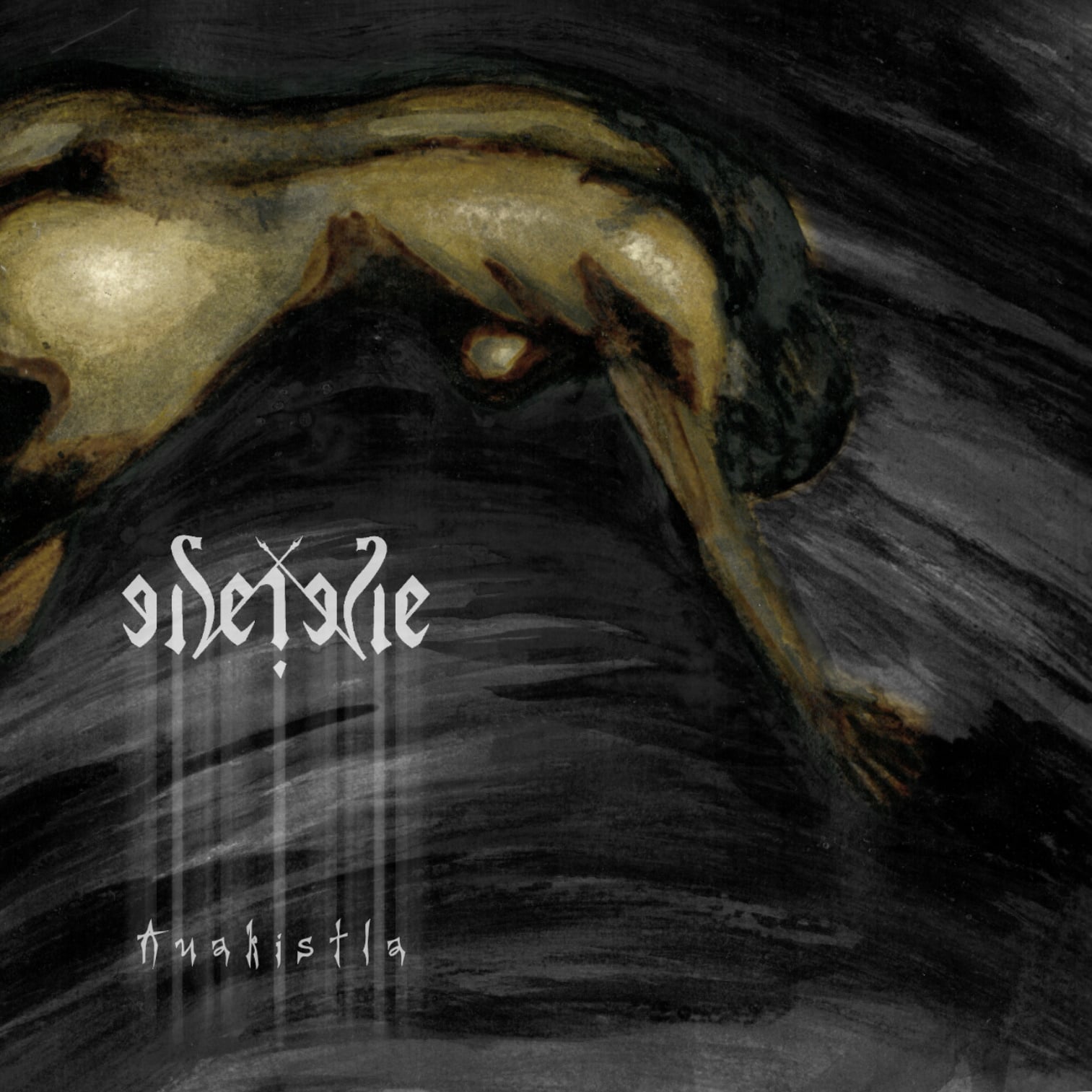 Seide's music is mainly based on rage, fury and hatred, how do you deal with the live part, in order to keep the songs' impact? Do you have some kind of ritual before getting on stage?
Seide: We're not a ritualistic band like Watain. Our ritual would be to have not. No dogma, no ritual. Each musician has its own, one goes to pee, another isolates himself, meditates, we do not commune around a cup of fresh blood while pronouncing some incantations. I mean, music is ritual, how to embody it, spread it, nobody should remain untouched, musicians and audience, each show is a passing, a transformation…
The year 2020 was very special, because of Covid-19, how did you deal with the situation as a band? Was the album impacted in a way or another by this situation?
Seide: Bonds between us are strong, ang geographical distance as well as the lack of rehearsals didn't dent our will, actually it was the opposite, I'd say that the adverse winds made us more tough, more determined to produce this new album. We had to adapt of course and the last three songs' recording was stopped by the first lockdown. But the bass player had the opportunity to record his parts at his home in Lorient, taking advantages of a new and fruitful collaboration with Gwen from the Slab Sound Studio. In the end, the album is exactly what it is supposed to be, and the external elements injected their part of chaos.
How did you personally deal with those two lockdown periods?
Seide: In a very personal way that there is no need to tell. My tiny opinion won't catch anyone's interest anyway.
Despite the uncertainty and the foreseeable restrictions to come, what did you plan to promote the new album's release? Do you already have plans you can tell us?
Seide: Our plan is to tour as soon as possible in France and Europe. We have a concert planned with Aorlhac, organised by Ondes Noires in Morlaix, to a date to define in accordance with the lifting of the restrictions. And we will be part of a very special event in autumn 2021, that will be announced later.
The band is active for more than ten years, were you able to see some evolution of the Black Metal scene? What about the french Black Metal scene precisely?
Seide: I'm not sure I can talk from a global perspective as I firstly have a commitment with a band, and as I don't know about all the french Black Metal production, and it is bountiful! Some more or less sustainable trends emerge, a Sludge-Black wave grew in recent years, a strong Post movement came out too. Aside, we hear more rural and dirty things like Sale Freux which smells local. The Antiq label releases are interesting, the last End of Mankind is very good… some interesting things live side to side with anecdotal ones. I prefer to talk about individualities more than scene… Black Metal is both very anchored in personal and geographic experiences, and ad the same time it is dispersed all around the planet, with some very strong matches, for example Seide's audience can be in California, in Japan, in Mexico…
What does represent in your opinion the french Black Metal spirit? Is it easy to combine a band activity with your way of life and your job?
Seide: I'd say that french Black Metal cultivates some kind of singularity, freeing itself if the scandinavian model, connecting some kind hardiness to a flamboyance and some dirty poetry, but here again I don't talk about something homogenous but more about a multitude of bands, approaches… Holding a band isn't something easy but it's something you live for, it's not a job neither a hobby, but a space of necessary expression for some instincts, feelings, which can be out in any way despite your familial or professional commitments… 
What are your hobbies in life, aside from music? Which job would you like to do if music was not this important in your life?
Seide: We can say drawing and painting for Shub Niggurath, who illustrated all booklets since Seide's creation… We feed upon many things about literature, cinema. Music isn't a career strictly speaking, we all have professional careers aside, and music is our creative space as I mentioned earlier. Teaching is something that I would have enjoy to do, convey knowledge, about ancient civilizations for example…
What was the very first Metal song you listened to? Which one is the one that made oyu think "I want to create a bdna and play on stage"?
Seide: I think that it's the Ritual from Master's Hammer, the Mysteria Mystica Zofiriana from Necromass, and the Blood Ritual from Samael. The album Schizophrenia from Sepultura also had his word to say.
What was your best and your worst experience as a musician? Do you have any regret with Seide?
Seide: No regret. The best experience was undoubtedly our participation to the Under the Black Sun Fest in Berlin in 2013, a phenomenal energy and hospitality. The worst? A show wrecked by some Grindcore fans riddled by clichés about Black Metal, but a posteriori it was kinda funny.
Last question: with which bands would you dream to tour with? I let you create a tour with Seide and three other bands!
Seide: Abigor, Burzum, Darkthrone.
It was the last question for me, once again a huge thank you for your time, the last words are yours!
Seide: The end is just the beginning. We're happy to throw Auakistla on the face of the world and we hope it will provoke, fanaticism or hatred, disgust or fascination. Let it awake in the listener an instinctive and violent vibe, an outburst of freedom in this putrid time.